In the process of glass deep processing, the glass machinery used includes cold processing machinery and hot processing machinery. Different types of glass configurations have different production lines and types of glass machinery. Today, LIJIANG Glass would like to discuss with you the glass machinery needed to produce insulating glass, and recommend brands of automation equipment for the subdivision of insulating glass processing in the glass deep processing industry, so that practitioners in the glass deep processing industry can be more connected and perfect. Only when the selection system of the glass deep processing equipment industry chain is well-founded can let customers convince the "quality" of glass equipment.
——The "Five Elements" Evaluation System for Brand Enterprises——
Element 1: Product quality (brand value)
In an era of cost-effectiveness, product selection must be based on the actual needs of the project, and products with high cost performance are selected. This is a prerequisite for everything. Quality cannot be pursued simply through "high investment". Brand is the core spokesperson that drives a company's market share and reflects the high quality of its products.
Element 2: Scale and production capacity
The potential volume of the glass deep processing equipment market is huge, and there are many companies in the industry, making it impossible to make simple comparisons. Enterprise production and R&D capabilities have become an important "threshold" for brands. Reference indicators include: production base distribution, overall production capacity, as well as personnel and product lines. Medium and large manufacturers with advanced production equipment and teams can outperform "small-scale" manufacturers .
Element 3: Channel capabilities (market positioning)
There will be differences in the regional characteristics of the building and the cultural characteristics of the residents. At present, the requirements for glass deep processing orders are increasing day by day. Product positioning is based on project characteristics and needs. Channel development has become a very critical link in the market. At the same time, channels also serve as the main link between enterprises and upstream and downstream, and are the lifeblood of enterprise survival.
Element 4: Intelligent productivity
Glass is the main component of a glass building. It is not necessarily the final component, but it must be the glass panel, frame or supporting material that plays a key role. The advancement of intelligent equipment and digital production determines the market competitiveness of an enterprise. Replacing intensive labor with unmanned systems is an important indicator for improving product technology and performance standards.
Element 5: Technical service capabilities (after-sales and product structure)
Service capabilities are not only reflected in the company's supporting facilities and series, but also in production equipment maintenance, transportation, feedback speed, and processing plant radiation range, etc. must form a platform service. From establishing a modern data terminal to a front-end service team, we can not only obtain a product architecture that meets project needs, but also achieve rapid updates and rapid maintenance.
In the glass deep processing machinery and equipment industry, the market tentacles of the upstream glass cutting equipment and glass tempering equipment industries are gradually declining. In addition to focusing on their own equipment and products, the downstream insulating glass processing equipment has also extended more attention to other details of glass deep processing. Energy-saving products and green industries have become related supporting industries - the main engine of innovation drive. The company focuses on the hard power of R&D and production, supplemented by brand development ideas, to create "Top Brands" representing each segmented field.
1. NorthGlass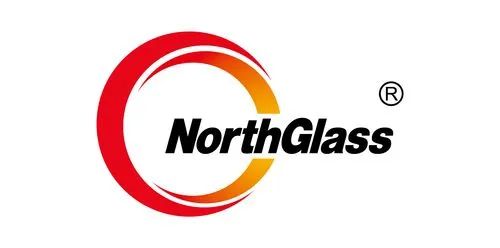 Luoyang North Glass Technology Co., Ltd., referred to as "NorthGlass Co., Ltd.", is engaged in the research, development, and design of glass deep processing equipment and glass deep processing products. Manufacturing high-tech enterprise.
NorthGlass relies on its strong technical research and development capabilities and sophisticated facilities and equipment to independently develop and manufacture core products such as glass tempering equipment, glass coating equipment, and glass deep processing equipment with core competitiveness. On this basis, NorthGlass has further expanded its glass deep processing automation chain. Lines, glass-cutting equipment, glass storage systems, and other products, currently have more than 300 models in product categories.
NorthGlass is one of the most powerful and leading glass deep processing equipment R&D and manufacturing companies in the industry. Since the annual production and sales of its leading product, flat-bent glass tempering equipment, exceeded 100 units in 2002, a total of more than 5,000 NorthGlass tempering furnaces have been installed in the industry. Runs around the world. Its independently developed glass coating production line has become one of the mainstream suppliers in the global glass coating industry, driving the rapid development of China's glass coating industry.
NorthGlass has various internationally advanced self-contained complete laboratories for glass tempering and Low-E glass coating. The company's equipment is spread all over the country, and complete sets are exported to more than 100 countries and regions such as the United States, the United Kingdom, Germany, France, Japan, India, Brazil, Argentina, Saudi Arabia, Egypt, and Turkey. The products cover Asia, Europe, North America, South America, Africa, and Oceania and also have a complete international sales and service system.
Brand value: ★★★★☆
Scale and production capacity: ★★★★★
Channel Development: ★★★★☆
Intelligent productivity: ★★★★☆
Technical service capabilities: ★★★★☆
Recommendation index: ★★★★☆
2. Southtech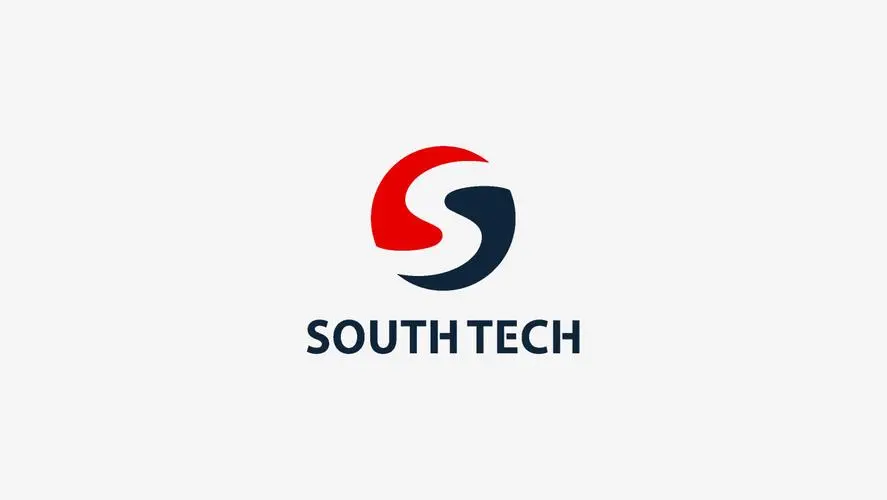 Southtech was founded in 2002 by Southtech (Guangdong) Glass Technology Co., Ltd., which is an innovative leader in China's glass industry technology and an outstanding provider of glass tempering technology solutions in the industry. It has built multiple modern production bases and is a professional A large modern industrialized enterprise that provides glass deep processing solutions and glass deep processing equipment. While seizing growth opportunities in emerging markets, Southtech vigorously enhances the company's core competitiveness in key technology areas. Today, the highly recognized Southtech equipment is exported to more than 20 countries and regions in Europe, America, the Middle East and Southeast Asia, including the United States, Germany, Russia, and Saudi Arabia, creating a consistent and trustworthy product experience for partners in different regions. Southtech has established a technology-driven innovation system and concentrated its superior resources to build a research and development system that can stand shoulder to shoulder with global technologies. The corporate research and development center established by the industry's top scientific research team spares no effort to explore the commercial value of innovative technologies. It has nearly a hundred patented technologies with independent intellectual property rights. The wide range of applications explains the far-sightedness of Southtech's technology development strategy. Southtech has always focused on the customer-centered service strategy, through the Internet of Things technology and S-Cloud cloud system, real-time tracking and control of the operating status of each device, and based on the dual-network linkage of the remote management system and the localized after-sales team , achieving response efficiency of all-weather real-time online guidance and on-site service at the fastest 8 hours. Set marketing. Southtech's "6S" smart factory, which integrates after-sales, data collection, product display, accessories and training, has entered operational trials. Through the improvement of its three core capabilities of R&D, manufacturing and service, it helps customers build advanced and efficient operation management systems. Let each device fully unleash its commercial value.
Brand value: ★★★★☆
Scale and production capacity: ★★★★★
Channel Development: ★★★★☆
Intelligent productivity: ★★★★☆
Technical service capabilities: ★★★★☆
Recommendation index: ★★★★☆
3. JingGlass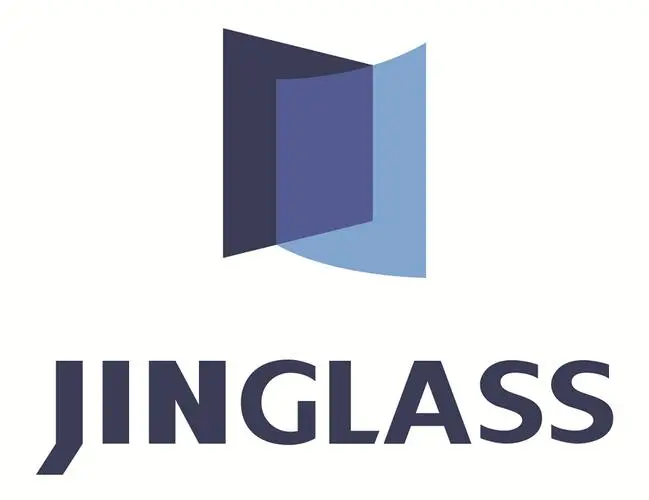 Hangzhou Jinggong Machinery Co., Ltd. was established in 2003. It is a high-tech enterprise specializing in the manufacturing of glass tempering equipment. In the more than ten years since its establishment, Seiko has been focusing on the research and development, production, and sales of glass tempering equipment. Its main products include Low-E film sintering test furnaces, square array mid-infrared forced convection conjoined double-chamber furnaces, flat Curved integrated glass tempering furnaces, continuous thin plate glass tempering furnaces, etc. Among them, the first-generation square matrix type forced convection conjoined two-chamber furnace launched by Seiko in 2012 was widely praised by the market as soon as it was launched.
management systems. Let each device fully unleash its commercial value.
Brand value: ★★★★
Scale and production capacity: ★★★★
Channel Development: ★★★★
Intelligent productivity: ★★★★
Technical service capabil: ★★★★
4. Forel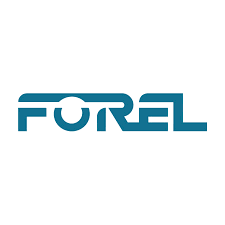 Forel, established in 1976 by Fortunato Vianello, specializes in the manufacturing of flat glass and insulating glass processing machinery. The Company has two production factories between Treviso and Venice with 30,000 square meters of floor space, employing approximately 250 people.
Since 1976 Forel, has been present in Vallio di Roncade producing state-of-the-art equipment designed for the flat glass industry. In 2008 Forel opened its new headquarters, built on the same site continuing and strengthening its long relationship with the local community. Today the production area has more than doubled to keep pace with growth and the demand for Forel products.
Forel is committed to supporting major markets around the world and has direct offices in Minneapolis (MN, USA), Toronto (Canada), Stansted (England) and Johannesburg (South Africa).
It also collaborates with 30 distribution partners spread throughout the world to guarantee its global reach and thanks to this international network FOREL machines are installed in over 70 Countries worldwide.
Brand value: ★★★★★
Scale and production capacity: ★★★★★
Channel Development: ★★★★★
Intelligent productivity: ★★★★☆
Technical service capabil: ★★★★☆
5. LandGlass

Luoyang Landi Glass Machinery Co., Ltd. is committed to reshaping the two industrial ecosystems of intelligent glass manufacturing and high-performance glass applications through digital, intelligent, and data-connected glass deep processing system solutions and excellent vacuum glass comprehensive solutions.
In the field of glass tempering equipment, LandGlass has the courage to innovate and constantly uses new smart technologies to provide users with various types of intelligent glass tempering equipment with leading international technologies, as well as smart pre-sales, in-sales, and after-sales services, helping glass deep processing enterprises to accelerate develop.
LandGlass's R&D team combines decades of core experience in the field of glass deep processing with Industry 4.0 IoT information technology to provide equipment users with overall solutions for smart connections and smart chemical plants, achieve lean and efficient smart manufacturing and management, and help glass Deep processing companies have become industry leaders.
Brand value: ★★★★☆
Scale and production capacity: ★★★★★
Channel Development: ★★★★☆
Intelligent productivity: ★★★★☆
Technical service capabilities: ★★★★☆
Recommendation index: ★★★★☆
6. Lisec

Lisec is a global multinational company established in Hausmening, Austria. Founded in 1961, Lisec is committed to providing individual and overall solutions in the field of flat glass deep processing and refining. Lisec's service portfolio includes machines, automation solutions, and after-sales services. Lisec develops and produces glass cutting and storage systems, the production of individual machines and entire production lines for insulating and laminated glass, as well as machines for deep processing of glass edges and machines for glass tempering. Relying on reliable technology and intelligent automation solutions, we will contribute to the success of glass deep processing practitioners.
Brand value: ★★★★★
Scale and production capacity: ★★★★★
Channel Development: ★★★★★
Intelligent productivity: ★★★★★
Technical service capabilities: ★★★★☆
Recommendation index: ★★★★☆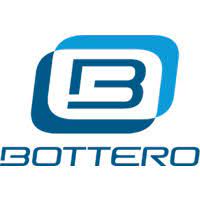 Bottero Group has been focusing on the research and development, design, production, and manufacturing of glass processing machines since 1957. It is a well-known glass machinery brand originating in Italy and serving the world. It specializes in flat glass processing machinery, insulating glass processing machinery, and Special system processing machinery, with factories and branches in Italy, Germany, France, the United Kingdom, the United States, China, and Brazil, and its business scope covers all regions around the world.
With its superb manufacturing technology and ability to provide various solutions, Bottero Group actively cooperates with small and medium-sized glass deep processing companies and large international glass deep processing groups to design and manufacture complete customized insulating glass production lines for them. Bottero Group's competitive advantage is underlined by its know-how in manufacturing assembly equipment and its mix of solutions that enable the company to meet every new need by creating automated and integrated systems.
Brand value: ★★★★☆
Scale and production capacity: ★★★★
Channel Development: ★★★★☆
Intelligent productivity: ★★★★☆
Technical service capabilities: ★★★★☆
Recommendation index: ★★★★☆
8. Glaston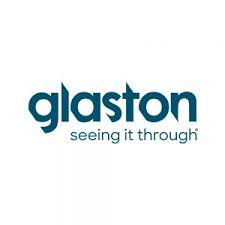 Glaston was founded in Finland in 1870. It is a world-renowned automated glass machinery brand that can provide machinery, technology, and professional knowledge. It provides machines and services for heat-treated glass production, insulating glass manufacturing, glass deep processing, etc., and specializes in the development of architectural glass and home appliances. Glass deep processing technology in application fields such as glass and decorative glass, and is committed to the innovation and improvement of glass processing technology.
Glaston's mission is to make your glass outstanding, by providing you with the machinery, technology, and expertise you need to truly stand out.
Glaston is committed to helping you succeed in your chosen field of glass processing.
Glaston is passionate about innovating to the next level with world-class technology, dedicated service, and technical support, allowing you to achieve high production energy efficiency and ideal final glass quality. Glaston offers you our expertise to unlock the potential of glass and open up exciting opportunities.
Glaston aims to provide you with a superior customer experience in everything we do. This guarantees clearly visible differences and enables you to achieve profitable business results.
Brand value: ★★★★☆
Scale and production capacity: ★★★★☆
Channel Development: ★★★★☆
Intelligent productivity: ★★★★☆
Technical service capabilities: ★★★★☆
Recommendation index: ★★★★☆
9. Chaoyang Glass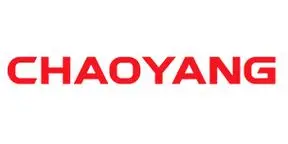 Founded in 2007, Chaoyang Glass is an advanced high-tech enterprise in China that develops, manufactures, and sells glass deep processing equipment. It provides intelligent equipment to serve glass deep processing enterprises such as architectural glass and furniture glass and is committed to becoming an intelligent connection company in the international glass deep processing industry. A line system service manufacturer, it is an intelligent manufacturing enterprise of laminated glass production lines, complete sets of fully automatic glass cutting equipment, glass upper and lower sheet connection lines, intelligent sheet management systems, intelligent warehousing systems, and other equipment.
Chaoyang Glass has been awarded the title of National High-tech Enterprise, Industrialization and Informatization Integration Demonstration Enterprise, and National Standard Quality Certification Enterprise with key government support. It is also an industry standard-setting enterprise for "Automated Glass Cutting Equipment". The equipment serves Taiwan Glass, CSG, and Xinyi Glass, Yaopi Glass, and other well-known domestic and foreign customers.
Brand value: ★★★★
Scale and production capacity: ★★★★
Channel Development: ★★★★
Intelligent productivity: ★★★★
Technical service capabil: ★★★★
10. LIJIANG Glass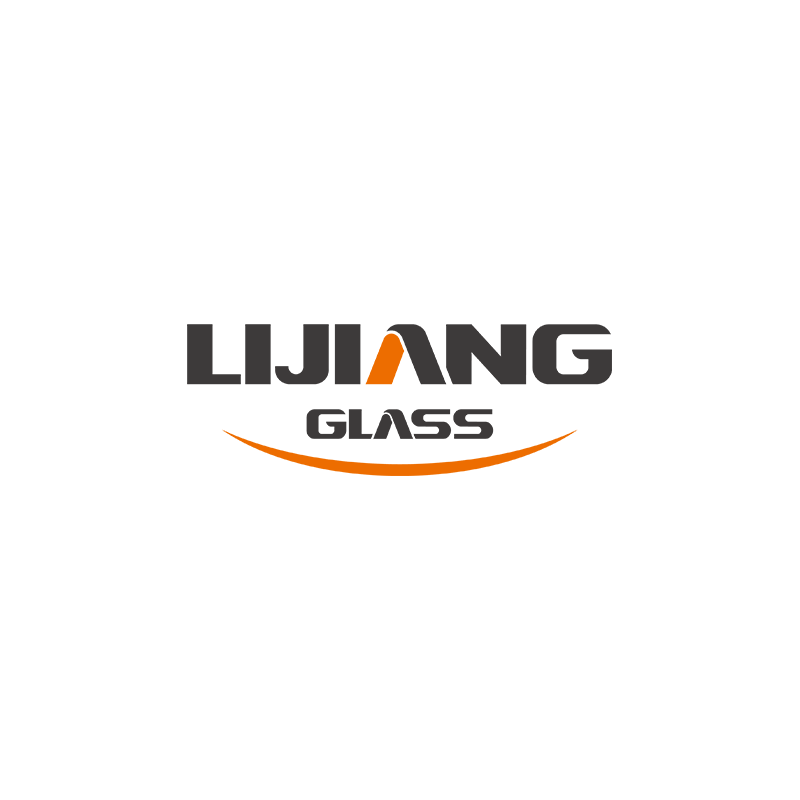 LIJIANG Glass Automation Equipment Co., Ltd. is a high-tech enterprise specializing in R&D, manufacturing, and service of fully automatic insulating glass processing machinery. The equipment is exported to Europe, the United States, the Middle East, Southeast Asia, South America, and other parts of the world. Lijiang has a branch in New Delhi, India, with several foreign engineers. The company's overseas sales account for more than 50% of its overall sales.
LIJIANG Glass's assembly factory covers an area of 26,000 square meters and has more than 100 employees with rich work experience. The enterprise's production management and sales system adopts advanced ERP system and CRM management software. The workshop is equipped with multiple electric rail cars for delivering materials, and strictly implements the 6S workshop on-site management guidelines, creating an efficient, precise, united, and orderly company. team.
LIJIANG Glass adheres to the corporate tenet of "precision manufacturing, quality benefits", builds its own machining and frame processing workshops, and chooses German Siemens PLC controllers, Japanese Omron, Japanese Yaskawa servo motors, Japanese Fuji Electric, Japanese SMC pneumatic components, and Taiwan Airtac Internationally renowned brands such as pneumatic components and Taiwan Hiwin screw sliders serve as the main assembly component suppliers and are equipped with the German Siemens PLC operating system. We are committed to providing customers around the world with high-end, accurate, durable, easy-to-operate, and easy-to-understand products. Fully automatic insulating glass processing equipment.
In addition, LIJIANG Glass will also enter into strategic cooperation with well-known glass processing equipment manufacturers in China, such as the glass cutting series equipment of Anhui Chaoyang Brand, and the tempered glass processing series equipment of Guangdong Southtech Brand, etc., to plan the entire packaged automated production solutions in glass deep processing industry, to provide better choices for your purchasing and selection.
Brand value: ★★★★
Scale and production capacity: ★★★★
Channel Development: ★★★★
Intelligent productivity: ★★★★
Technical service capabil: ★★★★
At present, the upstream and downstream glass industry is showing a clear "polarization". The leading companies in the glass deep processing equipment industry have fast technology research and development and product update and iteration speeds. The added value of the brand is gradually rising. The application of digital and intelligent technologies has become more popular. The top companies' The scale has steadily increased. Based on the "industry data statistics work" that has been carried out for many years and the "five elements" of company evaluation, LIJIANG Glass brings you the preferred brand recommendation information for glass deep processing equipment companies.