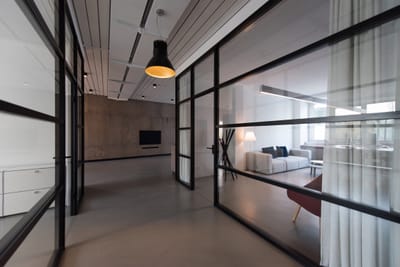 The freezer is a very practical electrical appliance that we often see in our daily life. It plays an important role in refrigerating food no matter what season it is. Compared with the old-fashioned refrigerators where nothing can be seen after the lid is closed, the new-style refrigerators with transparent glass doors look fresh and tidy and are convenient for customers to choose from.
But many people will have doubts,
what kind of glass is this?
Why is there no fog?
Is it easy to break?
Can ordinary flat glass be used instead?
Here are the answers for everyone.
First of all, certainly, the glass of the refrigerator is not ordinary flat glass. The glass of the refrigerator is generally made of Low-E glass to make insulating glass, which greatly improves its heat insulation ability. At the same time, the hollow layer is filled with an inert gas such as argon, which can further hinder The cold air in the cabinet is transmitted to the glass outside the cabinet, causing the surface temperature of the glass outside the cabinet to drop. When it is lower than the dew point temperature of the air outside the cabinet, condensation will occur, hindering customers' sight.
At present, there are also some electric heating glasses made of electric heating wire or electric heating film. The electric heating film is different from the electric heating wire. In addition to the easier process, the glass surface is heated more uniformly, and it can cope with the normal fluctuation of the normal use voltage without overload. and so on. The main function of electric heating glass is to increase the temperature of the glass surface outside the cabinet so that it is not lower than the air dew point temperature so that condensation will not occur, and it is mostly used in the manufacture of freezers.
Finally, the glass doors of refrigerators are generally tempered for safety. Such glass has good impact resistance and can withstand large external forces without damage. Even if it is damaged, it will not form large fragments that will hurt people or things. His thermal stability performance is also very superior, can withstand temperature changes of 300 degrees Celsius.
Therefore, the glass door of the refrigerator is not fragile, does not fog, and cannot be replaced by ordinary flat glass, because the performance of ordinary flat glass cannot meet the requirements in terms of heat preservation, energy saving, impact resistance, and cold resistance.
LIJIANG Glass
is a professional glass deep-processing equipment enterprise with a history of more than 10 years. The main equipment can produce TPS long-life insulating glass for building doors, windows, and curtain walls for passive houses, glass for commercial heating cabinets, refrigeration, and freezing display cabinets, and glass for locomotives and ships. , Special bullet-proof, smash-proof, explosion-proof, fire-proof glass, interior decoration glass, etc., have maintained close and long-term cooperative relations with many raw material suppliers and product buyers. The glass deep-processing equipment independently developed and produced by
LIJIANG Glass
has created a series of environmentally friendly and energy-saving insulating glass for glass processing and manufacturing practitioners. Among them, the refrigerated display cabinet door system is sold at home and abroad and is favored by consumers in many regions.
Know More