In the last article The Case analysis of China's cross-border glass curtain wall industry cooperation model①, Jinan LIJIANG Glass took Bangladesh as an example, and focused on some countries with relatively backward industrial development, and how to cooperated with these countries in export processing or export construction in the Chinese architectural glass curtain wall industry. The following article will focus on how practitioners in the building curtain wall industry in developing and developed countries cooperate with Chinese suppliers in cross-border trade.
2. Developing countries
Among the developing countries, Malaysia has a closer relationship with China, not only because Malaysia is relatively close to China. According to relevant statistics, Malaysia has a population of 32.28 million. The total number of Chinese settled in Malaysia is 6.68 million, accounting for approximately 20.6% of the total population. More importantly, among overseas countries, Malaysian Chinese culture is the country with the best preservation of Chinese traditional culture, with the same language and the same clan. Therefore, Malaysia can serve as one of the springboards for Chinese enterprises in the curtain wall, door, and window industry to enter Southeast Asia. Malaysia is the second country in the world that has the "best relationship" with China after Pakistan and is a "model project" of China's "Belt and Road" initiative. Driven by the "Belt and Road" initiative, China-Malaysia trade exchanges are very frequent. China has been Malaysia's largest trading partner for eight consecutive years. In 2015, Chinese companies invested 8 billion yuan in construction projects in Malaysia, accounting for almost half of all foreign contractor projects. China continues to maintain the status of Malaysia's largest trading partner, the largest source of imports, and the second-largest destination of exports.
Southeast Asian countries similar to Malaysia's economic development, their demand for Chinese curtain wall, door and window products is not as strong as that of countries with slow industrial development. This is because these countries also have a considerable number of exterior wall material manufacturers in their markets, but there are not many types of materials available in the country, and the completeness of the industrial chain is not high.
In Kuala Lumpur, Malaysia, there are very mature curtain wall, door and window construction companies in the local area. Compared with the cross-border operations of domestic curtain wall construction companies in China, the advantage of local construction companies lies in their roots in the project. These companies and the parties surrounding the project such as architectural design companies, The external wall consultants have a very close relationship. They can obtain project information for the first time and provide personal all-around services. In addition to principle issues, many technical issues can be quickly resolved in daily communication (such as lunch meetings, project technical issues meetings, etc.). In addition, local Chinese construction companies will also go to China to purchase main curtain wall materials and introduce low-cost labor from countries such as Bangladesh or Myanmar to reduce costs and improve competitiveness. Based on the hard work of the Chinese ancestors for many generations, these Chinese companies owned land in various forms, established large-scale processing plants in large cities, equipped with simple unit processing and assembly lines, and processed and assembled aluminum profiles to a certain extent.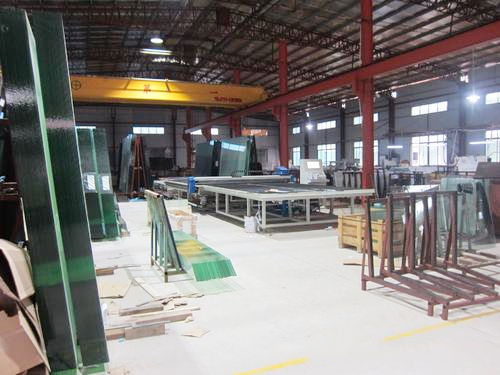 The glass curtain wall factory in Kuala Lumpur, Malaysia 1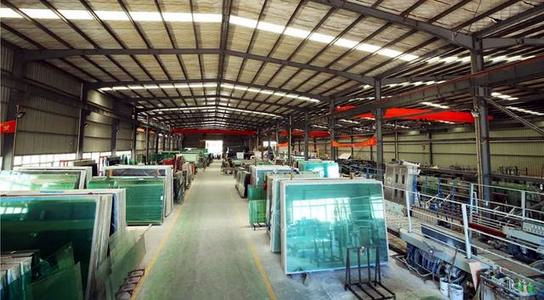 The glass curtain wall factory in Kuala Lumpur, Malaysia 2
Of course, these factories and equipment are still dwarfed by our domestic leading enterprises. Compared with the domestic industry, what the local area lacks is a large supply of materials and products with suitable costs and convenient logistics and distribution services. In China, there are hundreds of thousands of hardware terminal manufacturing users and nearly 10,000 upstream production plants; in the Pearl River Delta region, there may be hundreds or even thousands of small and medium-sized door and window curtain wall processing plants. This has emerged as a model: small domestic door, window, and curtain wall companies will unite with local construction companies, and each will give full play to their advantages to enhance the competitiveness of cooperation. Benefiting from the implementation of the "One Belt, One Road" strategy, many large domestic general contracting companies have the opportunity to undertake general contracting infrastructure business in countries along the route. They will habitually subcontract (the term "subcontracting" is provided by the Google) exterior wall projects To the domestic long-term cooperative curtain wall door and window subcontractor. Therefore, domestic curtain wall, door, and window companies can carry project resources and massive domestic material production resources to cooperate with local companies, and rely on the business contacts accumulated by local construction companies, factory resources, and local long-term cooperative labor subcontracting resources to complement each other's advantages. , A win-win cooperation. Of course, this model has strong competitiveness, but because it involves the cooperation of companies from two different countries, even if they have a Chinese cultural background, after all, their respective interests and business ideas are different, and they can finally find the most beneficial convention. Numbers are the key to achieving the strongest competitiveness.
The large domestic enterprises bidding and operating in Kuala Lumpur, Malaysia generally, except for the project department and individual designers who will be sent overseas and stationed there, all other materials are purchased, most of the design and processing are from domestic. On-site installation is also the responsibility of the local labor outsourcing company. This may cause insufficient project coordination and poor coordination among various disciplines; therefore, can it be possible to continuously train and dispatch international business negotiations, communicate in English, and master The long-term operation of professional and technical talents in the local area has become an important factor in whether they can gain a foothold in the local area. Compared with domestic landmark projects, the progress of large-scale projects in Kuala Lumpur, Malaysia is still slightly slower. If the project cycle is lengthened, the cost control is not good, it may lose money. This places very high requirements on the bidding work of enterprises. In Malaysia, it is very normal for the same project to cooperate with multiple general contractors to provide project bidding quotations. The ability to accurately estimate local logistics, tax rates, labor services, and various potential risks is the key to determining whether the local project can be successfully operated. The Singapore project, which belongs to Southeast Asia and has a highly developed economy, has very strict contract control and a high degree of international operation of the project. Therefore, in addition to bulk units or other exterior wall products that can be produced, processed, and assembled in China, curtain wall, door, and window companies operating in Singapore should lease small-site workshops in the local area as much as possible. Some processed products that need to be reworked in error should be reworked locally. Rework and local production and processing of some sporadic products with tight schedules and short supply times.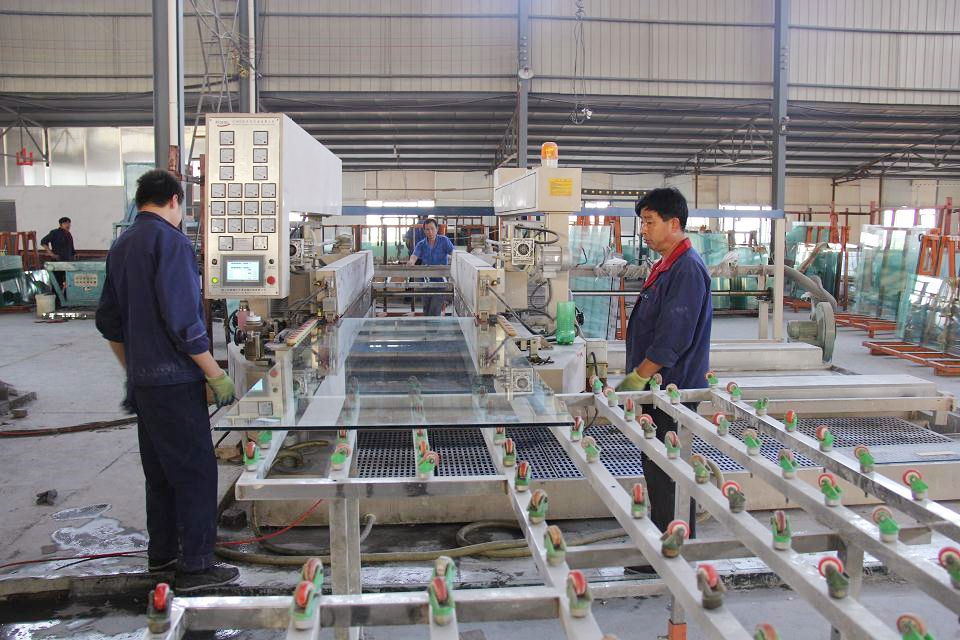 The glass curtain wall factory in Kuala Lumpur, Malaysia 3
This objectively can strengthen the company's project service capabilities. The most important thing is that companies can hire professional personnel of all levels to operate locally. Considering that Singaporean Chinese account for about 74% of the population, it is a very grounded measure to be able to hire a group of Chinese professionals who have worked in the local area for a long time. At the same time, the company cooperates with the domestic supply of massive low-cost materials and gives full play to its strengths in the entire industry chain, which can be recognized by the local market.
3. Developed countries
According to incomplete statistics, there are currently 31 developed countries in the world. Among them, the European region: France, Germany, the United Kingdom, Italy, Austria, Belgium, Denmark, Finland, Ireland, the Netherlands, New Zealand, Norway, Portugal, Spain, Sweden, Switzerland, Luxembourg, Greece, Czech Republic, Slovenia, Iceland, Slovakia, Malta. Americas: United States, Canada. Asia: Japan, South Korea, Singapore. Other countries: Australia, Israel.
After long-term infrastructure development, most of the urban infrastructure in European countries has entered a mature period, and the infrastructure demand is relatively low. The United States and Canada in the Americas have large territories. As the economy develops, individual cities will have more demand. The two developed countries in Asia, Japan, and South Korea have relatively strong infrastructure capabilities. Singapore does not have a complete industrial chain of construction products and can only rely on imports. The demand is relatively strong. However, due to the small size of the country, the market capacity is not large. Australia should have a relatively large demand for infrastructure construction and import demand for curtain wall, door, and window products. According to statistics, in 2017-2018, the number of Australian immigrants from China increased by 44,39 thousand. With the increase of Chinese immigrants in Australia, as of the end of 2018, the number of Australian residents born in China has reached 650,700, ranking third in Australia, second only to Australian-born residents and British-born residents. However, the protection of the local market in Australia is still relatively serious. They will be more vigilant against competition from foreign companies, especially from the "infrastructure madman" Chinese companies. In recent times, it is evident that Australia has frequently criticized China for increasing its influence. In recent years, Chinese curtain wall companies that have undertaken curtain wall projects in Australia have not managed as smoothly as they did in Singapore or Southeast Asian countries. At the same time, the cooperation between local Australian general contracting companies and Chinese door and window curtain wall companies has gradually emerged in two other modes:
The first model:
Chinese curtain wall, door, and window processing factories only provide products (such as units, doors, and windows) to Australia, and curtain wall processing companies are only responsible for technical design, procurement, processing, and cargo arrival at the port; foreign customers are responsible for receiving and transporting goods at the port, Site installation, etc. This model is a relatively early and simple cooperation model. In essence, it is also a kind of goods transaction mode. Compared with the separate supply of bulk materials such as glass, aluminum, and steel, the trade-in finished goods of doors and windows or unit systems have more added value and can retain more profits in China. But processing companies need to invest more energy to manage. The drawing and paper technical design must be approved by the project consultant before the processing plant can start the next step of processing and assembly work. The consultants hired by these landmark projects are generally well-known local companies, so the requirements for processing plants to comply with local technical regulations and professional technical documents are very strict. Objectively, domestic processing factories must train and hire professionals who are familiar with Australian local technical standards and good at English communication, to ensure that the construction drawings can be approved by the consultant within the specified time. In addition, the overseas general contractor attaches great importance to the quality of the visual model VMU and the performance model PMU. All performance tests are conducted following local Australian standards. The test location is generally selected by an approved testing center.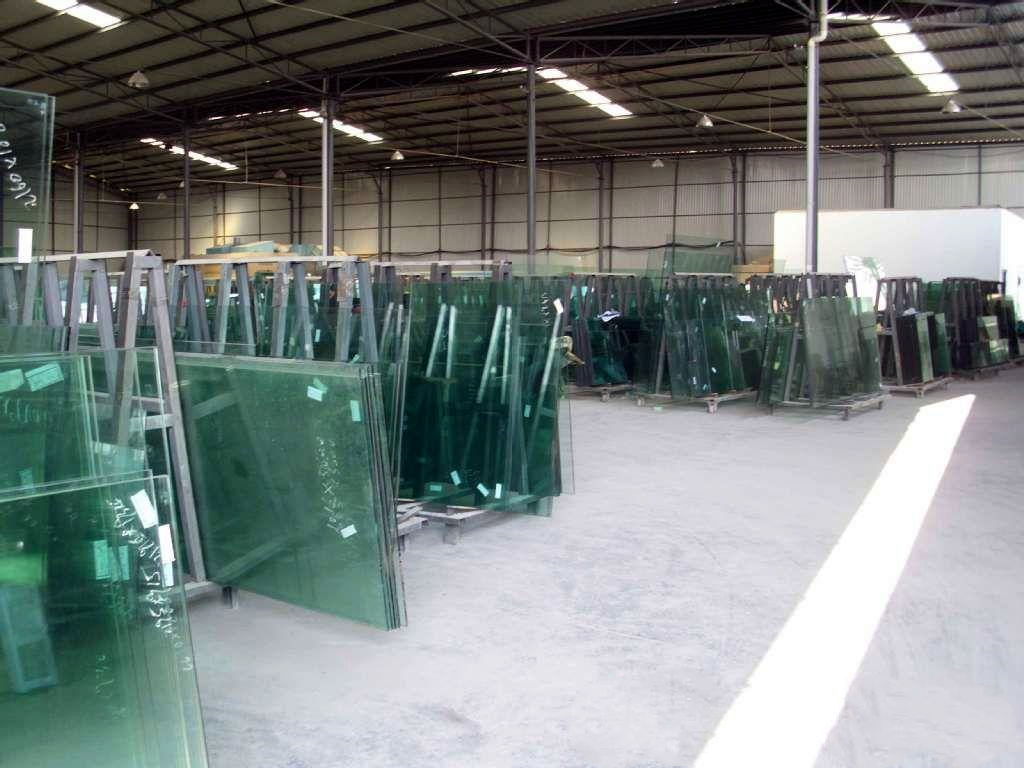 The China's domestic processing factory exclusively for glass curtain wall export 1
The second mode:
Australian general contracting companies will deeply intervene in China's domestic curtain wall, door, and window processing industry chain. They will send Chinese professionals familiar with China to be stationed in China. First of all, select a domestic professional curtain wall design company to design the construction drawings to ensure that the construction drawings pass the review of the consultant unit hired by the construction unit. Second, it is possible to designate material brands in China, and even directly purchase and provide processing plants with major bulk curtain wall, door, and window materials: mainly glass, aluminum profiles, etc. Third, select professional processing plants with strong strength and good cost control, and entrust them with cutting design, processing, and assembly work. Finally, arrange logistics and transportation of finished products to the Australian project site, and organize local construction personnel to install it. This model is evolved from the previous model. The general contracting company can not only obtain the value of the whole chain but also reduce the quality risk of each link, avoiding the low organizational ability of the domestic processing plant under the first model. The impact of insufficient progress and quality. Similarly, the United States also has a similar trade model with China. Because the United States has increased the "anti-monopoly dumping" tax rate on aluminum products from China, for example, in 2011, the United States Department of Commerce imposed US$503 million worth of aluminum products imported from China ( The entry "aluminum products" is provided by Industry Encyclopedia) impose anti-dumping and countervailing duties. In 2018, the tariffs on imported aluminum products were directly imposed, which led to a sharp decline in the competitiveness of China's curtain wall products. Therefore, designing in China, purchasing some raw materials, processing and assembling by a local factory in Mexico, and finally transporting them to the United States for installation has become a very economical cooperation model.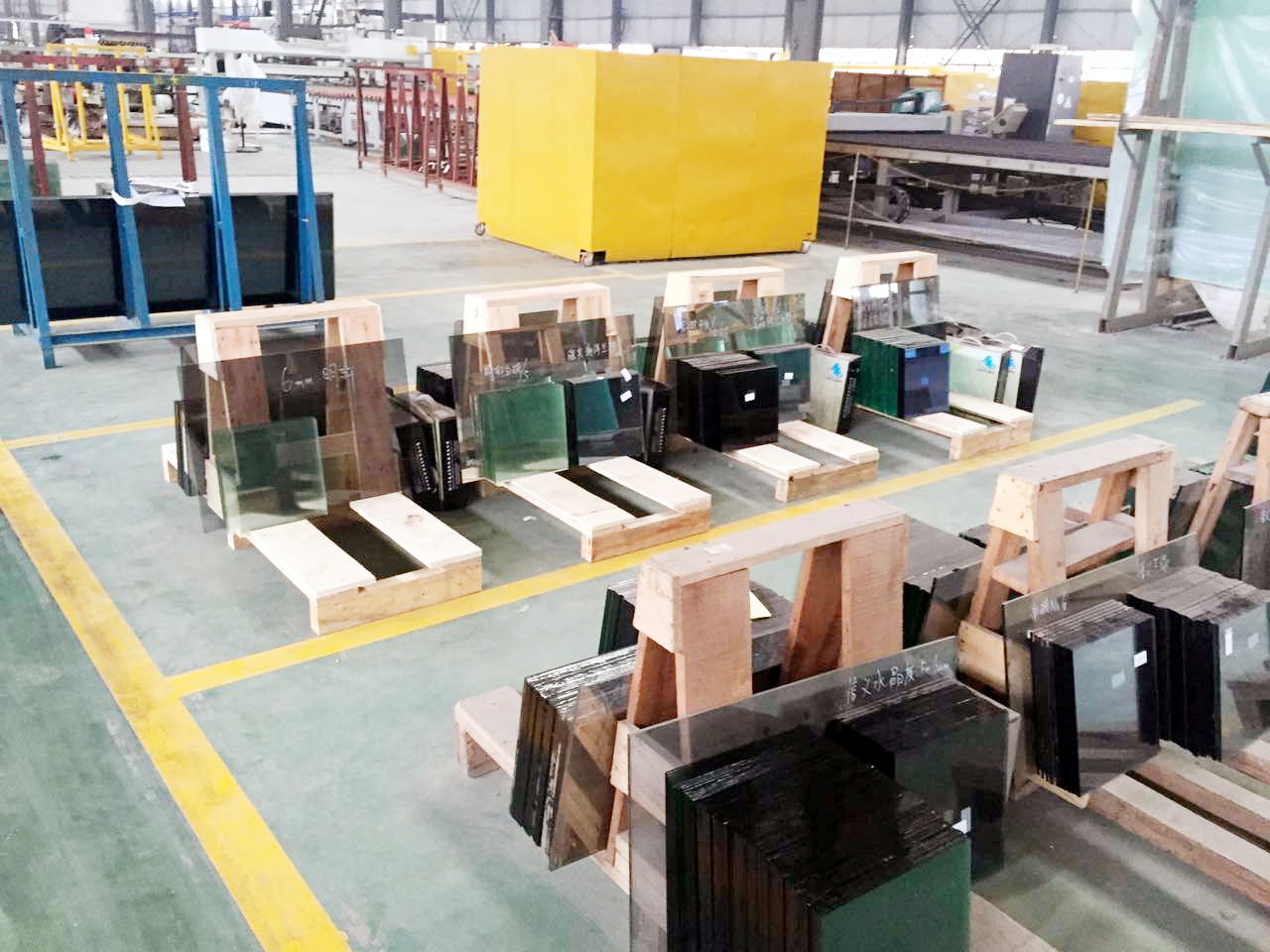 The China's domestic processing factory exclusively for glass curtain wall export 2
In general, these two models are to manage the risk-controllable industrial division of labor, to improve the professionalism of each industrial chain, and to achieve the effect of reducing costs. Although profits are controlled in the hands of foreign general contractors, this can also greatly reduce the risks of enterprises participating in this mode, because many processing plants collect payments on an order basis, and there is no schedule payment delay or even damage similar to the domestic construction industry in China.