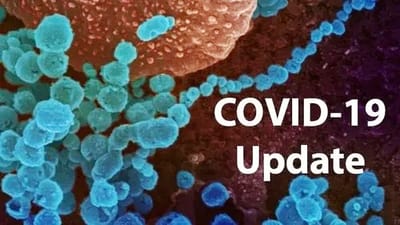 Before you start panicking about all the corona virus- 19 news you read over these days, specially from 2020 to 2022, just take a deep breath. In through your nose for four seconds, hold for for seconds, out through your month for eight seconds.
But you know the online world and some social media with false propaganda is full off fake news and hate speech around the world. We have to threw the cold water on internet trolls.
No matter where the source of the Covid-19 virus is, the Chinese people are actively fighting the epidemic. The government and the people are united and united. China's domestic economy is running smoothly, production, life, and work are carried out in an orderly manner, and living prices are stable. At present, there are no internal Covid-19 infectious agents in China, and only sporadic overseas Covid-19 infectious agents enter the country. The government discloses the epidemic information in a comprehensive, fair, and rigorous manner, and updates it in real-time.
As for
LIJIANG Glass
, all employees of the company are actively fighting against the epidemic. The employees have been injected with the third anti-epidemic vaccine. The factory workshop and office have been sterilized and sterilized. The unassembled equipment and spare parts are covered with dust-proof cloth, to reduce exposure to the external environment. Before delivery, the wooden boxes are packed with high-purity alcohol for two times of sterilization and sterilization to ensure the safety of overseas shipments.
So, We believe that our government and public medical resources can lead us through this difficult time. Facts have also proved that China is currently the safest country and the country with the most successful epidemic Covid-19 prevention.
This is the point where we need to learn how to face the fear, especially the fear of black swan events of unknown outcome, because when we fall in love with our fear we tend to enjoy the feeling of uncertainty every day.
Needless to say, the duration of this crisis will have enormous implications in both human and economic terms. We are confident the situation will get through the storm unscathed.
China already has changed. The hardest support requires the strongest wills.
Hereby offering the message we'd like to echo to you, my dearest partner.
"For nothing in the world is it worth turning one's back on what one loves. Yet that is what I'm doing.''