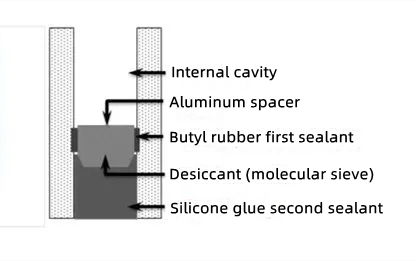 When producing the insulated glass, what kind of sealant should be used for the second seal?
Insulating glass is a product that evenly separates two or more pieces of glass at a certain distance, and the periphery is bonded and sealed, so that a dry gas space is formed between the glass layers. According to the thickness of the gas layer required by the design, a spacer frame containing a desiccant is embedded between the two pieces of glass, and then two seals are performed on the periphery of the glass...
Know More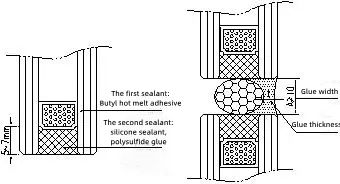 What are the double seals of insulating glass? What is the role of each?
The insulated glass first sealant uses butyl rubber, which has an extremely low water vapor transmission rate; the insulated glass second sealant mainly includes polysulfide glue and silicone glue. Insulating glass is always faced with external water vapor penetration and temperature changes during its service life, so it is required that the sealant must first be able to prevent external water vapor from entering the air layer of the insulating glass...
Know More