According to glass industry information provider KMR, the value of non-residential building glass activity in April remained at a higher level than a year earlier.
From April 2022 to April 2023, spending on nonresidential glass and glazing activities increased at a seasonally adjusted annualized rate of nearly 21%.
KMR's spending data for glass and glazing activities are adjusted and modified from private and public construction spending data and apply proprietary weights and models to industry-relevant sub-sectors.
Overall nonresidential glass and glazing activity was up just over 1% from March.
Nick St. Denis, director of research at KMR, said, "As uncertainty hangs over much of the U.S. economy, non-residential construction remains sluggish and demand continues to show strength, with improving prices helping to drive these sharp year-over-year gains.
Residential Construction is contracting, but as far as U.S. glass contractors are concerned, growth in non-residential construction more than offsets the decline in multi-family dwellings."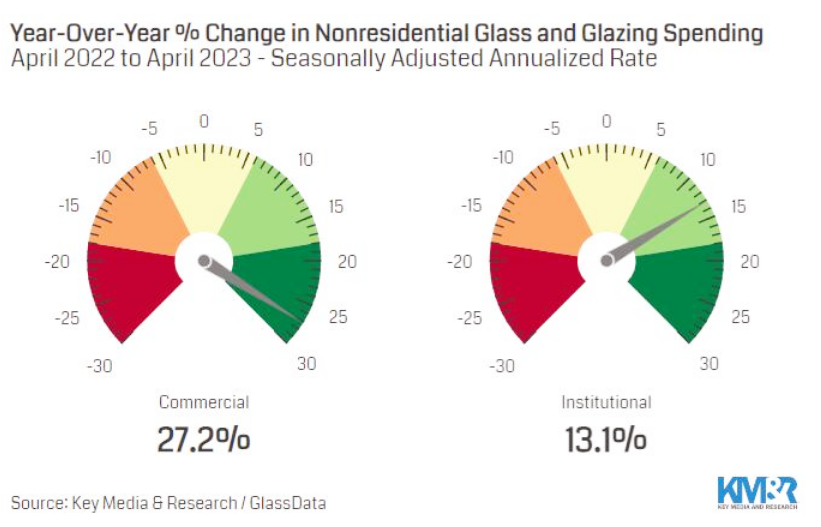 Figure 1 The spending related to commercial glass and glazing events increased 27% year-over-year
Spending related to commercial glass and glazing events increased 27% year-over-year, with growth coming from all relevant subsectors, including hospitality, office, and others. Institutional glass and glazing activity improved by 13% as the healthcare and education building categories remained strong.
St. Denis said: "By the end of the year, we can look back on 2023 to be much more positive than expected. However, construction economists remain cautious towards the end of 2023 and 2024."
Disclaimer: The above views do not represent the position of LIJIANG Glass, and the copyright belongs to the original author and source. The content of News is the author's personal opinion, and it does not mean that LIJIANG Glass agrees with his opinion and is responsible for its authenticity. LIJIANG Glass only provides references and does not constitute investment and application advice.