Despite slow recent growth, U.S. spending on nonresidential architectural glass and glass-related construction rose in May from a year earlier.
From May 2022 to May 2023, the value of U.S. nonresidential glass and glazing activity increased at a seasonally adjusted annualized rate of 11%, according to KMR Corporation, a leading information provider for the glass industry. KMR's spending data on glazing and glazing activities are adjusted and modified from private and public construction spending data and apply proprietary weights and models to industry-relevant subsectors.
Overall nonresidential glass and glazing activity was down 0.4% from April.
Nick St. Denis, director of research at KMR, said: "Despite strong growth in May, more than 10% year-on-year, there are still some signs that construction related to the glass industry may be slowing down. From May 2022 to 2023 The percentage growth in May was significantly lower than in April. Moreover, the value of economic activity fell slightly month-on-month from April to May this year.
"Given the high growth rates we've seen in recent years, some slowdown in industry activity is inevitable, and we could see that in the coming quarters. At the same time, there will be some milder contraction, and we're still on a high functioning at a healthy level."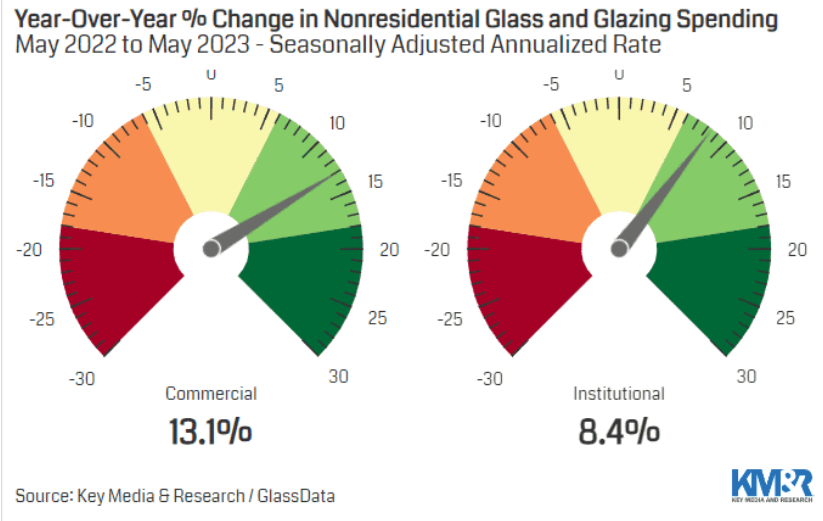 Figure 1 The U.S. glass and glazing-related activity up year-over-year
Commercial glass and glazing-related spending rose 13% year-over-year, with growth coming from all related subsectors, most notably hotel construction. Institutional glass and glazing activity was up 8%, with continued strength in the healthcare and education building categories.
Disclaimer: The above views do not represent the position of LIJIANG Glass, and the copyright belongs to the original author and source. The content of News is the author's personal opinion, and it does not mean that LIJIANG Glass agrees with his opinion and is responsible for its authenticity. LIJIANG Glass only provides references and does not constitute investment and application advice.