This is Ukraine's first float glass factory. It will be built in Borodyanka in the Kiev region. The total investment will reach 300 million euros. The planned production capacity will be 600 tons per day and will create 300 jobs.
Currently, Ukraine does not produce glass in its own country, and its economy is completely dependent on imports from Europe and Russia.
Agromat will implement this project together with a US technology partner. At that time, 600 to 700 people will participate in the construction of the project. The factory mainly produces various types of energy-saving glass. In addition, it will also produce a variety of architectural glass, solar panel glass, self-cleaning glass, home appliance glass; electronics, automotive, color, laminated and tempered ultra-white glass, etc.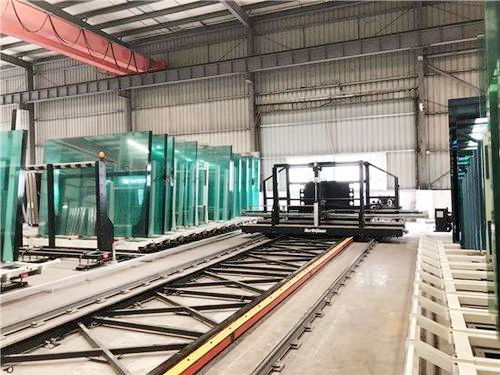 Ukraine will build a new float glass factory 1
It is reported that the factory will almost meet all Ukraine's demand for glass, and some products will be exported. According to preliminary calculations, the factory's product export rate accounts for at least 30% of the factory's total output.
Disclaimer: The above views do not represent the position of Jinan LIJIANG Glass, and the copyright belongs to the original author and source. The content of News is the author's personal opinion, and it does not mean that Jinan LIJIANG Glass agrees with his opinion and is responsible for its authenticity. Jinan LIJIANG Glass only provides references and does not constitute investment and application advice.