According to the U.S. Green Building Council, buildings consume 70 percent of the nation's electrical load, and half of that energy goes out the window. As cities grow, the U.S. Green Building Council predicts that 15 million new buildings will need to be built to meet demand, with glass covering 80 percent of building facades.
The U.S. Department of Energy and the White House have proposed a new federal building performance standard and clean energy rule that would save millions of dollars each year and could reduce long-term carbon emissions. If the White House's move is successful, smart glass could play an important role in future buildings.
The proposed federal building performance standards seek to reduce energy use and appliance electrification by 30 percent by 2030, using energy efficiency and building systems technologies such as smart glass.
Deepak Shivaprisad, vice president of product marketing at View Glass, said, "Climate change is a major societal issue, with buildings consuming 40% of energy and 70% of electricity. If the United States and the world are to solve the climate crisis, addressing window efficiency is the key to achieving this." Buildings need to be built and managed more efficiently as part of our goal."
Smart glass has been shown to help reduce energy costs associated with heating, cooling, and lighting by actively or passively controlling the amount of heat and sunlight a building receives.
Smart glass has proven its effectiveness in a growing number of applications over the years, but prohibitive cost remains a barrier to mass adoption.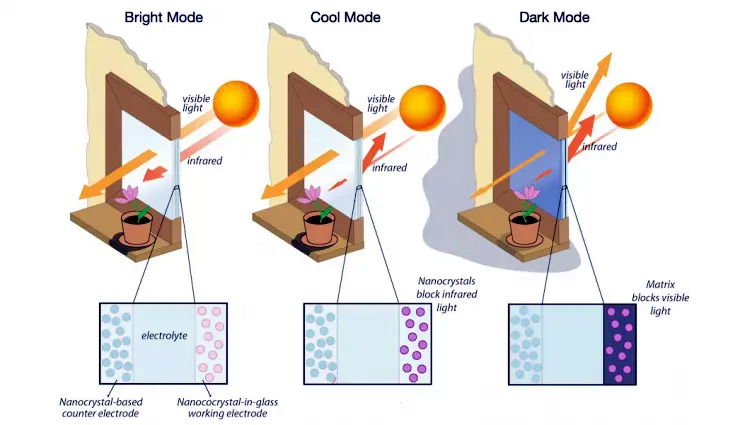 Figure 1 The Smart Glass Building 1
With the Lower Inflation Act implemented, the tax credits show that the federal government sees the smart glass as an important element in meeting carbon emissions targets.
Marc LaFrance, window technology manager for the U.S. Department of Energy, said the adoption of smart glass in buildings would reduce peak electricity demand. He wrote in a U.S. Department of Energy report, Pathway Towards a Zero Energy Window: Advanced Technology and Market Adoption. Smart glass windows could reduce annual US energy use by 1.7% and CO2 emissions by 1.9% by 2050.
Disclaimer: The above views do not represent the position of LIJIANG Glass, and the copyright belongs to the original author and source. The content of News is the author's personal opinion, and it does not mean that LIJIANG Glass agrees with his opinion and is responsible for its authenticity. LIJIANG Glass only provides references and does not constitute investment and application advice.