According to data from Dodge Construction Network, the total number of starts in September increased by 10% to $889.7 billion. All three sectors have improved: non-residential housing starts increased by 15%, residential housing starts increased by more than 9%, and non-construction starts increased by 6%.
Richard Branch, the chief economist at Dodge Construction Network, said, "In the past three months, construction starts have been struggling because of concerns about price increases, material shortages, and labor shortages that have led to a decline in construction activity; however, the growth in September has partially eased. This relieves people's burden of continued decline in construction and shows that owners and developers are still ready to move forward with the project. In the coming months, the start of construction may continue to develop in an active but "sawtooth" manner until a more balanced recovery occurs next year. "
Non-residential starts rebounded 
Non-residential housing starts rebounding in September, increasing by 15% to $281.8 billion.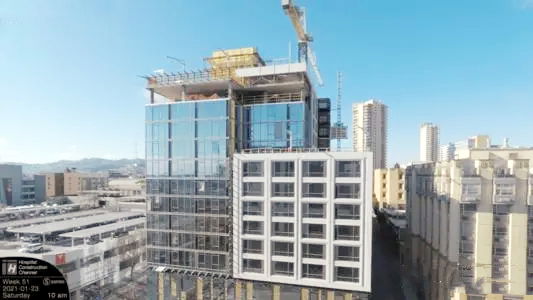 The U.S. glass construction industry started in September 1
Commercial construction rose 13%, and the start of the hotel, warehouse, and retail industries improved. Office building starts fell. Institutional construction starts to increase by 13%, and public buildings have improved. After a particularly weak August, manufacturing starts to increase by 47%. In the first nine months of 2021, the number of non-residential housing starts to increase by more than 7%. Commercial starts increased by 8%, manufacturing starts increased by more than 38%, while institutional starts increased by only 2%.
In the past 12 months to September 2021, non-residential housing starts were 1%, lower than the first 12 months to September 2020. In the first 12 months to September 2021, business starts fell by 1%, institutional starts increased by 1%, and manufacturing starts fell by 12%.
Disclaimer: The above views do not represent the position of Jinan LIJIANG Glass, and the copyright belongs to the original author and source. The content of News is the author's personal opinion, and it does not mean that Jinan LIJIANG Glass agrees with his opinion and is responsible for its authenticity. Jinan LIJIANG Glass only provides references and does not constitute investment and application advice.