The U.S.A architectural glass and glazing industry strengthens in 2022 after the contraction brought on by the pandemic. 2023 and 2024 are still shrouded in economic uncertainty, but the glass industry remains largely optimistic about the year ahead. This is based on the latest 2023 Glass and Glazing Industry Outlook Report released by Key Media & Research, an American glass magazine.
The overall value of construction of non-residential buildings is just over $600 billion and is expected to increase through 2023. Residential construction surged to $900 billion but will fall back this year. After a disruption in specialty trade contractor employment in 2020, both 2021 and 2022 will see solid year-over-year growth.
KMR data indicates that non-residential glazing and fabrication activity will be worth nearly $22 billion in 2022 and is expected to surpass this level by 2023. Single-family construction activity has declined this year, while multifamily construction activity continues to expand.
During the 2010s, the office sector has been a major growth area for glazing contractors. That has eased somewhat since the pandemic. For the second year in a row, glass contractors appear to be more optimistic about the year ahead for institutional construction activity (including healthcare, education, and public buildings) than for commercial construction activity.
The Glazing Contractors Outlook Index, an annual numerical measure of optimism and current health in the U.S. glazing and fabrication industry, took a major hit in 2021 due to the pandemic, before rebounding in 2022.
The National Glass Contracting Outlook Index is produced from five key drivers and indicators, including expected revenue change in the year ahead; current backlog; hiring plans for the next year; satisfaction in the previous year; and hiring in the previous year.
The index remains strong in 2023 but is down slightly from the 2022 high. About two-thirds of glazing contractors expect sales to increase this year, and most plan to add staff in 2023.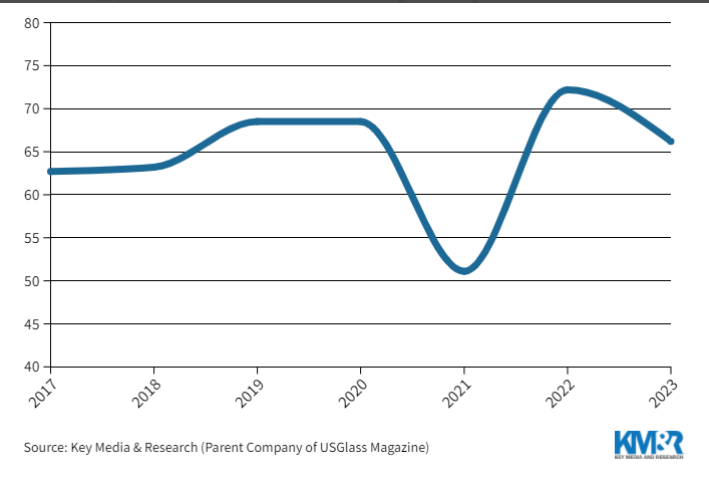 Figure 1 The glazing contractors outlook index from US Glass Magazine 1
As prices for flat glass and architectural glazing have soared over the past year, both glazing contractors and fabricators/producers are concerned about supply chain issues. Labor remains a key issue facing the industry as a whole.
Despite these concerns, most glass manufacturers/producers and glazing system suppliers expect higher sales in 2023 than last year, and glass retailers are somewhat optimistic (albeit somewhat cautious) about the year ahead.
Metal fabrication is the most common area of machinery and equipment investment for glass contractors this year. Meanwhile, most glassmakers plan to make significant machinery purchases in 2023 and focus on transportation-related investments.
Disclaimer: The above views do not represent the position of LIJIANG Glass, and the copyright belongs to the original author and source. The content of News is the author's personal opinion, and it does not mean that LIJIANG Glass agrees with his opinion and is responsible for its authenticity. LIJIANG Glass only provides references and does not constitute investment and application advice.