The scratch glass market will grow at a rate of 9.02% between 2020 and 2027. The increasing use of scratch glass in smartphones and tablet applications is an essential factor in promoting the rapid growth of the scratch glass market.
The scratch glass Market Research Report contains industry insight into business intelligence, which provides the market potential for each region based on the growth rate, macroeconomic parameters, consumer buying patterns, preferences for specific products, market demand, and supply scenarios.
Some of the significant enterprises described in the scratch-proof glass Market Research Report include: Corning incorporated, AGC Inc., Nippon Electric Glass Co., Ltd., guardian industries, Schott AG, monocrystal, and Kyocera Corporation.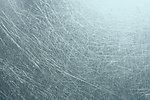 Glass Scratch 1
The market prospect of scratch-proof glass
Scratch-proof is a coating suitable for photographic film, lens, etc. Scratch-proof glass offers several benefits, such as better optical clarity, high scratch resistance, and improved light absorption.
The rapid increase of smartphones in developing countries is the critical factor for market growth and upgrading. In addition, the rise in demand for refined products and the introduction of high-quality smartphones and high-quality TV sets are also one of the main factors to promote the scratch glass market.
In addition, the growing demand and product modernization of developing economies in 2020-2027 will create new growth opportunities for scratch-resistant glass markets. However, the more expensive coating is a limiting factor in the market development and will further challenge the growth of the scratch-resistant glass market.
Disclaimer: The above views do not represent the position of Jinan LIJIANG Glass, and the copyright belongs to the original author and source. The content of News is the author's personal opinion, and it does not mean that Jinan LIJIANG Glass agrees with his opinion and is responsible for its authenticity. Jinan LIJIANG Glass only provides references and does not constitute investment and application advice.