Glass may have become a symbolic sign of the rapid rise of metropolises in the 21st century: towering towers, including offices and apartment buildings, are decorated with glass panels of different colors, with a gleaming appearance, sometimes embellished with rough balconies, or even In some cases, the division is not performed purely.
The so-called "glass curtain wall"-because it is not a load-bearing body, but installed on the outer wall of a building has a history of more than a century, but it has become a frequently copied high-rise building design feature, and it is likely to appear in South Korea The skyline of Songdo, for example, in Manhattan, Toronto or Vancouver.
However, all or most "wearing" glass buildings tend to harm the environment. The carbon content of the glass itself is very high. In turn, this structure is difficult to effectively heat and cool because the main aluminum frame and bracket usually maintain a low "R-value" (a measure of thermal insulation effect) glass panel functions, such as " "Heat Bridge", inject air-conditioning and output heat.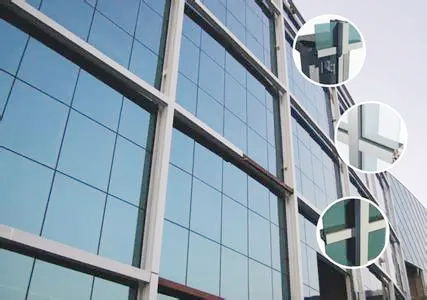 The aluminum frame and bracket of high-rise glass building 1
Is it possible to build a more sustainable glass curtain wall? Monte Paulsen, a passive house expert at RDH Building Science in Burnaby, California, said: "Glass building is an inappropriate response to the climate emergency of our living environment." "There is currently no way to build a glass that can achieve high levels of thermal performance. Boxes are unique in that they perform well throughout the year. These are all physical facts."
Other experts said: "The performance of the curtain wall has not been greatly improved, which is regrettable," added Ted Kesik, professor of architectural science at the University of Toronto. It's a bad situation in a bad situation. "
However, Paulsen added that there are now a large number of climate-centric innovations in the global glass industry, which seems to point to the progress of carbon emission performance of new buildings. As long as the governments of jurisdictions with less carbon progress, such as Canada, start to demand more Building code.
Several leading European window assembly manufacturers-Raico, Schueco, and Wicona-have created high-performance aluminum frames designed to "break" thermal bridges with plastic separators to prevent heat or cold transfer. Photovoltaic glass, an experimental product invented in 2014, is moving towards commercialization.
Other manufacturers, including B.C.'s Cascadia, entered the growing market for three-layer argon-filled glass windows. Kesik pointed out that if the builder chooses to use triple glazing instead of double glazing, the R-value of the window will double.
Paulsen went on to say that some large companies, such as Guardian Glass, have developed a new generation concept: vacuum insulated windows, which requires a completely different manufacturing process. Therefore, this is a huge capital investment. He said: "This technology exists, and they know how to do it."
A small company called GlasCurtain said it has figured out how to create a more energy-efficient glass curtain wall by using an extruded fiberglass frame instead of an aluminum frame. Peter Dushenski, general manager of the company, said that as triple-glazed windows become more common and affordable, tests have shown that the main source of heat loss is not from the glass, but from the frame. He said that fiberglass contains less carbon than aluminum, and it is also less susceptible to expansion and contraction cycles that cause leakage and excessive condensation. "Three layers of glass and fiberglass really solve these problems."
Most of the curtain walls designed by GlasCurtain are used in low- and medium-rise buildings, and they are currently engaged in some larger university and corporate projects. "We see a real market opportunity," Dushenski said. GlasCurtain fiberglass frames are passive houses-certified in 2019, meaning they can be used for low-energy or net-zero energy projects.
However, he admits that just this kind of innovation cannot solve the problem. For example, the floor-to-ceiling floor-to-ceiling windows of a west-facing apartment turn into an oven on a sunny afternoon. Emerging technologies can help improve the effectiveness of this "heat load"-for example, electrochromic glass can automatically adjust the color, but it is expensive. Similarly, there are also indoor or outdoor automatic curtains that can adjust the lighting conditions.
Paulsen advocates providing more architectural solutions, including the use of fused glass, or blinds, with vertical fins or other external structures that can provide shade or disperse strong sunlight.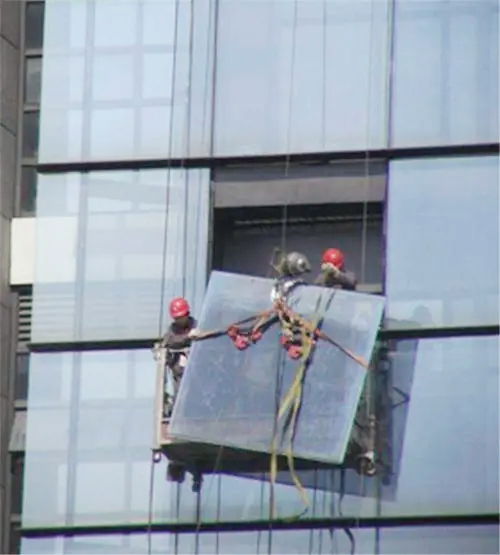 How do high-rise glass buildings disperse strong sunlight 1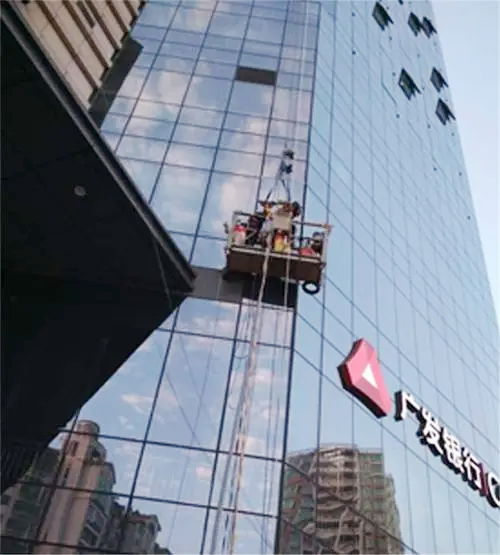 How do high-rise glass buildings disperse strong sunlight 2
The Passive House-a certified building is characterized by a large number of thermal insulation materials and a strong airtight building exterior wall. The proportion of glass space used on the wall is usually no more than 30% to 40%. Therefore, architects must strategically conceive how to place windows, Paulsen said, and ensure that they can provide one of three functions: providing daylight, landscape, or ventilation. "Many architects, even good architects, think that it is easy to design glass curtain walls, but the use of glass curtain walls is just for aesthetics, or to create the illusion of more space in small apartments. This is the cause of energy loss."
A 60-story passive house in Vancouver is a certified high-rise building. It was jointly built by Henson Developments and WKK Architects in the United Kingdom. It is a way to obtain an all-glass appearance without wasting energy, including high-end condominiums and market leasing. And affordable housing. The undulating exterior seems to use a lot of glass, (plus balconies), some of the exterior walls are only covered with glass panels, and the walls below are opaque.
Of course, none of these decisions happened in a vacuum. There is a lot of evidence that jurisdictions that have put forward more daunting energy-saving requirements for buildings have started the local market for high-performance building materials. Reason: When learning that local developers and contractors must build low-carbon buildings, manufacturers will be prepared to invest in the production or distribution of such components.
The environmental performance organization of certified construction projects has its own role. Traditionally, the widely used North American standard-LEED-is used to assess the overall energy performance of buildings, which means that developers can use inefficient materials, such as glass, on the outside, but to make up for the inefficiency of high-end air conditioning systems, or Other green facilities that increase the total score of the project.
However, Mark Hutchinson, vice president of Green Building Projects and Innovation of the Canadian Green Building Council, said that certification standards are constantly evolving, so all departments must work together. For example, the building now being built needs to meet the "heat demand intensity" target in order to obtain LEED Certification.
There are also stricter building code requirements in Northern Europe and other places, to some extent in Toronto and Vancouver. In recent years, new buildings have adopted the Toronto Green Standard and British Columbia's Energy Step Code-the requirements are getting higher and higher, it is impossible to build all-glass or mostly glass buildings, in order to achieve net-zero for all new buildings by 2032 Energy emissions.
Dushenski said that the changed regulations will bring new customers to companies such as GlasCurtain. However, Paulsen believes that the solution is not to use more energy-efficient glass but to use less glass in buildings, which should be based on a certain proportion of the external wall space.
Disclaimer: The above views do not represent the position of Jinan LIJIANG Glass, and the copyright belongs to the original author and source. The content of News is the author's personal opinion, and it does not mean that Jinan LIJIANG Glass agrees with his opinion and is responsible for its authenticity. Jinan LIJIANG Glass only provides references and does not constitute investment and application advice.