The Oliphant is an office building located in the southeast of Amsterdam. Designed by OZ Architects, the Y-shaped exterior makes The Oliphant more recognizable and renovates this closed office space in the 90s into a modern urban building.
The open space design of the Oliphant provides residents with a wide view and a clear spatial layout. The curved curtain wall creates a combination of dynamic and static agricultural production systems for the building. The Oliphant building has a long construction life and excellent sustainability performance. In addition, transparent building curtain walls help reduce energy consumption.
Guardian SunGuard® eXtra Selective SNX 50 solar-coated glass is used for the curtain wall of The Oliphant building. This new generation of three-layer silver-plated glass products improves color uniformity and enhances the internal reflection function. It is a very ideal, neutral, and transparent glass product. This glass product provides an ideal balance between high light transmittance and solar heat gain coefficient.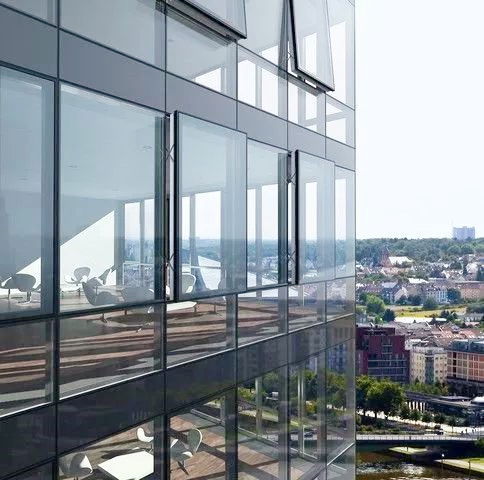 The new construction project: The Oliphant 1
Country: Netherlands
City: Amsterdam
Product: SunGuard®SNX 50
Disclaimer: The above views do not represent the position of Jinan LIJIANG Glass, and the copyright belongs to the original author and source. The content of News is the author's personal opinion, and it does not mean that Jinan LIJIANG Glass agrees with his opinion and is responsible for its authenticity. Jinan LIJIANG Glass only provides references and does not constitute investment and application advice.