Glass is a popular packaging material for packaging food, medicine, and beverages. The growth of the global market will be driven by factors such as the increase in construction activities and the upgrading of demand for glass packaging. Glass has gained attention in the construction industry because of its ability to reduce costs and ensure building energy efficiency. More and more buildings are beginning to use curtain walls to replace traditional walls. In addition, the growth of green building activities is driving the demand for energy-efficient low-electronic glass, which helps reduce carbon emissions.
Organizations around the world that promote and utilize green buildings are driving the demand for low-cost and energy-efficient glass buildings around the world. Advances in technology are expanding the range of glass properties, especially in terms of weight and strength. Due to the widespread use of glass packaging in the food and beverage industry, the prosperity of the industry has also stimulated the growth of the global glass processing equipment market. Glass is known for its environmental protection, and it has become more and more prominent in the manufacturing facilities of protective equipment.
During the Covid-19 pneumonia crisis, the global glass processing equipment market will be worth 1.6 billion U.S. dollars in 2020 and is expected to reach a revised 2.1 billion U.S. dollars by 2026. The compound annual growth rate during the analysis period is expected to be 4.5%. A compound annual growth rate of 5.3%, which reached US$832.2 million by the end of the analysis period. After a comprehensive analysis of the business impact of the pandemic and the economic crisis it caused, the growth of the glass edging industry will be adjusted to a revised compound annual growth rate of 4.5% in the next 7 years. Its business currently accounts for the global glass processing industry. 23.1% share of the equipment market.
The main glass processing equipment companies involved in the report:
Jinan LIJIANG Glass Automation Equipment,
Foshan Datuo Glass Machinery Co., Ltd.,
India SK Glass Machinery, etc.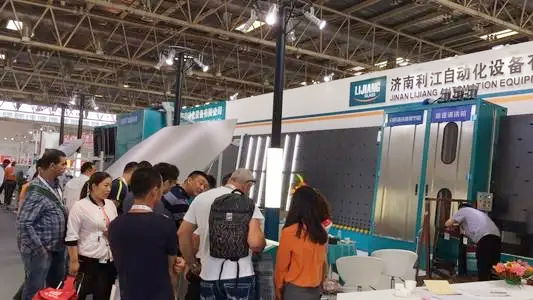 Figure 1 The insulated glass production line glass processing equipment
According to the type of machine: glass cutting, edging, breaking, drilling, and others;
According to the use effect of the machine, it is divided into glass laminated, tempered, glass deep processing to produce insulated glass, and others;
According to the end-use, it is divided into construction, automobile, consumer electronics, food and beverage, and others.
Disclaimer: The above views do not represent the position of Jinan LIJIANG Glass, and the copyright belongs to the original author and source. The content of News is the author's personal opinion, and it does not mean that Jinan LIJIANG Glass agrees with his opinion and is responsible for its authenticity. Jinan LIJIANG Glass only provides references and does not constitute investment and application advice.