Patrick Elmore, president of business development at Infinite Recycling Technologies, said there is room for improvement in the glass industry when it comes to recycling.
The United States produces about 10 million tons of architectural glass every year. Of that 10 million tons, only about 25% is recycled. Despite the benefits of recycling, some in the industry see recycling as cumbersome and costly, Elmore said.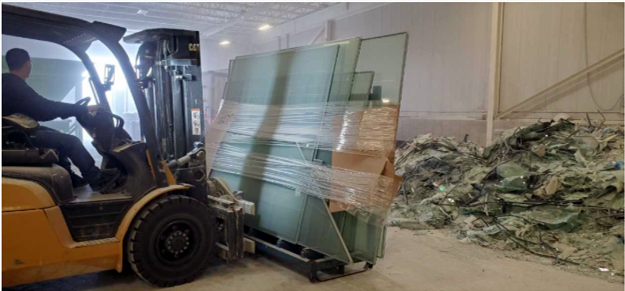 Figure 1 The glass industry see recycling as cumbersome and costly
The United States produces about 10 million tons of architectural glass every year. Of that 10 million tons, only about 25% is recycled.
Kyle Sword of NSG Pilkington says more collaboration is needed for the glass industry to adopt recycling widely.
If we do it right and work together, more people will come to recycle. It doesn't help us at the moment, but in the long run, if we want a more sustainable future, glass recycling will be part of it. "
The U.S. Environmental Protection Agency reports that overall recycling rates have increased significantly over the past 15 years. Glass recycling and composting rates have jumped from 2% in 1960 to 25 percent in 2018.
While that sounds optimistic, these rates pale in comparison to 99% recycling and composting rates for lead-acid batteries, 63% for yard decoration, and 68% for cardboard.
"The main reason for this is that it's easy and often cheap to landfill glass," Elmore said. "Companies can just throw it in the trash and never have to think about it again. It's also hard to find a glass recycling company that handles architectural glass." Especially laminated glass or insulated glass. There is also the challenge of training staff to separate glass from other waste and changing processes to ensure a clean recycling process."
Earlier this year, Jeremiah Watson, CEO of Infinite Recycling Technologies, told a glass industry conference in Long Beach, California, that the glass industry could do more to capture the waste it produces.
The glass industry must do more to achieve a recycling rate of 90 percent or more, recycle 50 percent of the glass produced in demolition, construction, and renovation, and make changes at recycling hubs.
The largest companies in the industry should take the lead in recycling because they make the most glass and create the most cullet. Therefore, they should take the lead in recycling broken glass instead of filling it up.
Elmore said there is a growing push by large companies to adopt glass recycling more widely. Doing so increases your green score, reduces greenhouse gas emissions, reduces the extraction of raw materials, reduces the amount of glass waste that goes into landfills, and improves the future of the planet.
Watson said that for companies to think about recycling, small changes need to be made throughout the manufacturing process. Instead of putting all your glass waste in one bin, focus on the logistics. In my opinion, logistics can separate recyclables from landfills.
According to a recent survey by the glass, glass companies must document how important glass recycling is to them. The survey found that 48% of people in the industry think glass recycling is very important, and 48% think glass recycling is somewhat important. Only 4% said glass recycling was not important at all.
Recycling is more important today than ever, Elmo said.
Glass is one of the many items that can be recycled multiple times, making it a must for recycling. For those who use recycled glass in their process, lower CO₂ emissions, longer equipment life, a lower carbon footprint, and a boost to their green score.
Disclaimer: The above views do not represent the position of Jinan LIJIANG Glass, and the copyright belongs to the original author and source. The content of News is the author's personal opinion, and it does not mean that Jinan LIJIANG Glass agrees with his opinion and is responsible for its authenticity. Jinan LIJIANG Glass only provides references and does not constitute investment and application advice.