This is a project that concentrates on the use of hydrogen in the glass manufacturing process to achieve decarbonization.
The European Horizon Project H2GLASS is a consortium of 23 partners from 8 European countries.
The Horizon Europe project H2Glass will focus on the use of hydrogen in glass production to reduce emissions from the manufacturing process.
The four-year project, with a budget of 33 million euros and a grant of 24 million euros at the end of July 2022, has started the grant agreement process and plans to launch a series of research activities in January 2023.
The Italian glass research center SSV is one of its members.
H2GLASS aims to create the technology stack glass manufacturers need to achieve 100% hydrogen combustion in their production facilities, ensuring the required product quality while considering emission limits and safe operation.
Professional partners Steklarna Hrastnik, PTML Pilkington, Owens Corning, and Stara Glass, representing the state of the art in the use of hydrogen in glass, will be an asset to H2GLASS.
The alliance also has several industrial and research institutes, SINTEF Energy, SINTEF Industry, SINTEF Production, STAM, Steinbeis Innovation, We Plus, NTNU, University of Nottingham, Kemijski Institut, Fraunhofer, Aston University, Polytechnic University of Catalonia, Italy Glass research centers SSV, SENER, Univas and other glass producers like Vetrobalsamo and Zignago Vetro want to stay at the forefront of sustainable technology.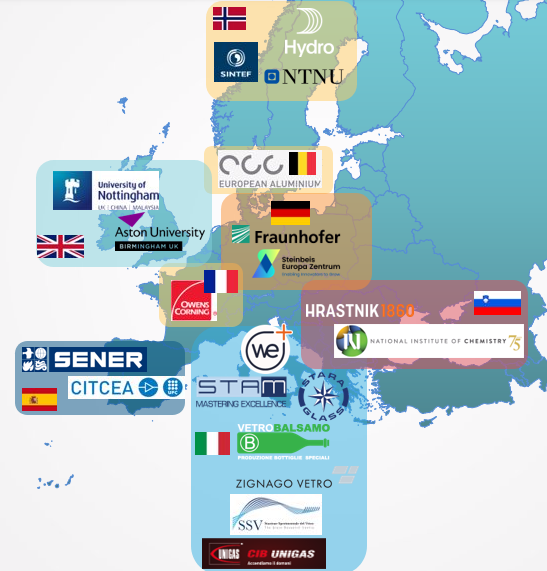 Figure 1 The European Horizon Project H2GLASS 1
H2GLASS will present demonstrations for the aluminum industry: together with Hydro Havrand, the project will demonstrate the transferability of basic solutions, emphasizing an energy-intensive industrial model similar to the manufacturing process of glass, reinforcing the impact of the project.
The European glass and aluminum industries employ a total of 400,000 people, with a production value of 3.5 billion euros, corresponding to emissions of about 21.5 million tons of carbon dioxide.
The innovation generated by H2GLASS has the potential to create 10,000 new jobs, unlock 1-5 billion in revenue for the efficient use of glass technology, and it also has the potential to generate over 17 billion euros in investments and 200,000 jobs for green hydrogen The new jobs also reduce emissions by about 80 percent.
Disclaimer: The above views do not represent the position of Jinan LIJIANG Glass, and the copyright belongs to the original author and source. The content of News is the author's personal opinion, and it does not mean that Jinan LIJIANG Glass agrees with his opinion and is responsible for its authenticity. Jinan LIJIANG Glass only provides references and does not constitute investment and application advice.