In 2020, the non-residential commercial glass will fall by 11% in multiple areas, the number of new buildings will also be reduced by 11%, and the need for renovation will be reduced by 12%.
The new statistics are extracted from the doors, windows, and glass industry alliance (FGIA) 2020/2021 US industry statistics review and forecast part. The report shows that the commercial sector has declined, and the residential market will grow throughout 2021. "It is expected to decline in 2021, and there will be a rebound in 2022 and 2023," FGIA said.
The report also pointed out that the demand for non-residential buildings in 2020 will be reduced by 10.5%. Looking ahead, 2021 may continue to decline, and there may be a recovery in 2022, with a growth rate of 2.6%; after 2022, it is expected to rebound slightly by 0.3%. The number of contracts signed in 2020 has dropped significantly from 2019, and it is expected to further decline in 2021 and resume in 2022.
After the Covid-19 slowdown, overall housing starts rebounded strongly and will continue to rise. According to FGIA data, detached housing increased by 11.5%, offset by the 3.5% growth rate of multi-unit housing and the 0.5% decline in manufacturing housing, and the overall increase was 6.5%; in the future, driven by independent housing, it will continue to appear in 2021 Strong growth, currently expected to grow by 11% overall.
"In 2020, residential windows increased by 1.5% compared to 2019. The increase in windows was mainly in new buildings, an increase of 3.2%, while the demand for alterations and replacements was almost flat, increasing by 0.2%," according to the FGIA press release. "In particular, Due to the continued strong growth of the new residential market, the demand for residential windows will increase substantially in 2021. It is expected to increase by 6.8% in 2021 and 1.8% in 2022."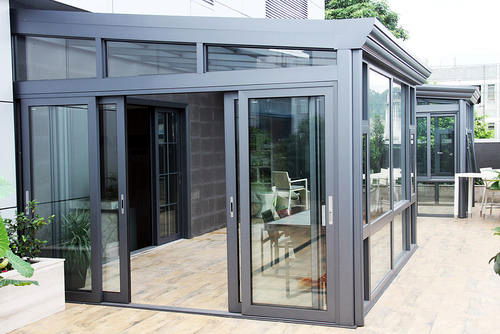 The glass building construction market 1
The residential door market demand is even higher. According to the FGIA report, the demand for residential doors in new buildings increased by 3.2% in 2020. At the same time, the demand for renovation and replacement of residential doors increased by 1%.
Residential skylights have only exceeded 1.1 million sets this year, an increase of 4% over 2019. Skylight activity for new buildings increased by 3%, while renovation and replacement activities in 2019 increased by 4%.
Disclaimer: The above views do not represent the position of Jinan LIJIANG Glass, and the copyright belongs to the original author and source. The content of News is the author's personal opinion, and it does not mean that Jinan LIJIANG Glass agrees with his opinion and is responsible for its authenticity. Jinan LIJIANG Glass only provides references and does not constitute investment and application advice.