According to statistics from relevant agencies, it is expected that the glass deep processing equipment market in most countries will grow by US$955.1 million in the next few years, with a compound growth rate of 6.8%. The glass tempered part shows a growth potential of more than 6.6%. This dynamic change of growth makes this field business must keep up with the pulse of market changes. It is estimated that by 2025, the global glass tempered deep processing market will reach 449.1 million U.S. dollars, and glass tempered processing will bring high profits, which will benefit most countries. The growth of the glass construction industry adds an important driving force.
The United States, the representative of developed countries, will maintain a growth momentum of 5.8%. Europe is still an important part of the world economy. In the next 5 to 6 years, Germany will increase the size and influence of the region by 33.4 million US dollars. It is estimated that more than 29.2 million US dollars of demand will come from other European markets. By the end of 2025, Japan's glass tempering market will reach 11.4 million U.S. dollars. As the world's second-largest economy and a new rule changer in most countries' markets, China will show a growth rate of 9.9% in the next few years, increasing revenue by approximately US$258.7 million.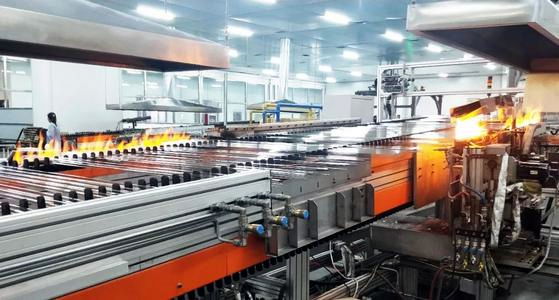 The Glass Deep Processing Equipment Industry 1
The main companies in the glass deep processing equipment market are Benteler All Companies, BIESSE, Bottero, CMS Glass Machinery, Conzzeta, Higla, IGE Glass Technology, Randy, LiSEC Austria, OCMI-OTG, Shenzhen City Handong Glass Machinery, Siemens, Zhongshan Diwei Machinery Manufacturing.
Disclaimer: The above views do not represent the position of Jinan LIJIANG Glass, and the copyright belongs to the original author and source. The content of News is the author's personal opinion, and it does not mean that Jinan LIJIANG Glass agrees with his opinion and is responsible for its authenticity. Jinan LIJIANG Glass only provides references and does not constitute investment and application advice.