With the post-COVID-19 disruption, flat glass sales will gradually increase through 2031, according to the latest industry survey by FactMR. Designed to provide insights into hidden growth opportunities and challenges, the report also offers recommendations to help businesses prepare for unforeseen challenges.
According to the report, the flat glass market is valued at US$274 billion in 2021, is expected to reach US$286.33 billion in 2022 and US$445 billion by 2032, with a CAGR of 4.5% during 2022-2032, and the market in the Asia Pacific in 2022 The share is 62%, and the revenue share of hollow products is 45%.
The main companies covered in the report are AGC Inc., Central Glass Ltd., Cevital Group, China Glass Holding Ltd., Euroglas, Fuyao Glass Industry Group Co.Ltd., Guardian Industries, Nippon Sheet Glass Co.Ltd., Saint-Gobain, Arcam Group.
By the end of 2022, the global market cap of this market will reach $286.33 billion. The market is expected to witness growth over the forecast period owing to the increasing number of solar installations globally and the increasing penetration of glass construction in both residential and non-residential buildings.
From 2015 to 2021, demand for flat glass products surged to a compound annual growth rate of about 4%, eventually reaching $274 billion. The economic outlook has plummeted at the height of the Covid-19 pandemic due to layoffs in the global construction industry. The delay or cessation of key infrastructure development activities has hurt flat glass demand. However, since 2021, the market outlook has begun to rebound as restrictions on business activity have eased.
The market is expected to witness growth over the forecast period with the increasing number of solar installations worldwide and the penetration of glass technology in residential and non-residential buildings. The development of buildings and infrastructure is directly related to the demand for flat glass. Recent changes in building construction have increased the use of flat glass on the roof and facade to maximize natural light.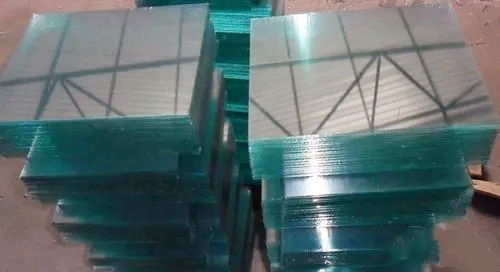 Figure 1 The flat glass industry 1
Analysts say residential and commercial construction companies are replacing brick, cement, and granite with stylish, stained glass facades and other counter components, a trend that could help the flat glass market, with increased construction and renovation spending in India and China, This coupled with increased investment in the construction industry is likely to propel industry growth and increase the demand for flat glass.
Disclaimer: The above views do not represent the position of Jinan LIJIANG Glass, and the copyright belongs to the original author and source. The content of News is the author's personal opinion, and it does not mean that Jinan LIJIANG Glass agrees with his opinion and is responsible for its authenticity. Jinan LIJIANG Glass only provides references and does not constitute investment and application advice.