Total construction starts fell in April after rising 19% in March, DCN reported. The DCN monthly industry indicator showed that total construction starts fell 4% in April to a seasonally adjusted rate of $1.04 trillion, with a sharp decline in manufacturing project starts leading to a decline in total construction starts.
"Despite inflation, banking instability, and a potential breach of the US debt ceiling, the construction sector continues to defuse its concerns about the economy," said Richard Branch, chief economist at DCN. Making the data more volatile, but the underlying trend points to a very healthy industry. However, this is likely to be short-lived. The Dodge Momentum Index, which tracks projects entering the earliest planning stages, is falling, which should lead to weaker start momentum in the second half of the year, especially to the private industry."
The total number of annual starts
Compared with the same period last year, total construction starts are 7% lower than in the first four months of 2022. Residential starts fell 27%, while nonresidential starts rose 7%. In the 12 months ending April 2023, total construction starts were 11% higher than in the 12 months ending April 2022. Nonresidential starts rose 34%; however, residential starts fell 13%, holding back overall growth.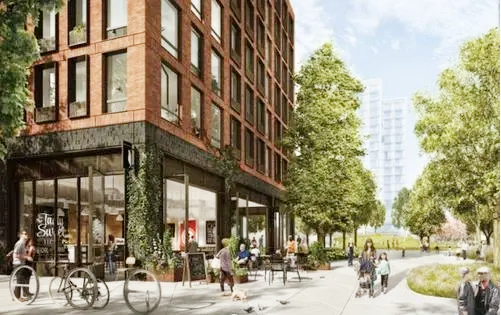 Figure 1 The US total construction starts fell in April after rising 19% in March
Non-residential buildings
Nonresidential construction starts fell a notable 22% in April to a seasonally adjusted annual rate of $383 billion. Manufacturing starts fell 68% in April. Additionally, institutional starts fell 13% due to a decline in healthcare construction. However, business starts rose 5%, driven largely by increases in retail and office construction.
From January 2023 to April 2023, total nonresidential starts are 7% higher than in the first four months of 2022. Institutional starts rose 14%, manufacturing starts rose 4% and business starts rose 2%.
The largest non-residential construction projects to break ground in April were the $1.2 billion Hanwha Qcells solar manufacturing plant in Cartersville, the $650 million Group14 battery plant in Moses Lake, and the $650 million Group14 battery plant in Omagh, Nebraska. A $600 million Omaha company headquartered in Omaha.
The residential building
Residential starts rose 12% to a seasonally adjusted $373 billion in April. Single-family and multi-family were strong, up 14% and 10%, respectively. Total residential starts fell 27% year-over-year. Single-family starts were down 34 percent and multi-family starts were down 10 percent.
The largest multifamily buildings to break ground this April were the $549 million Mana'olana Plaza mixed-use building in Honolulu, the $500 million mixed-use building in Flushing, N.Y., and the $385 million mixed-use building in Santa Monica, Calif. $710 for a Broadway apartment.
Disclaimer: The above views do not represent the position of LIJIANG Glass, and the copyright belongs to the original author and source. The content of News is the author's personal opinion, and it does not mean that LIJIANG Glass agrees with his opinion and is responsible for its authenticity. LIJIANG Glass only provides references and does not constitute investment and application advice.