In 2021, the global color laminated glass market will reach USD 7.68 billion. Its market capitalization is expected to increase from $8.02 billion in 2022 to $12.33 billion by 2029, with a CAGR of 6.3% between 2022-2029. The laminated glass includes different colors to improve the absorption capacity of the finished glass product. The coloring process also enhances the aesthetic appeal, which helps attract customers. To make these glasses, a PVB or SGP interlayer is layered between two colored glass panels. During the impact, the glass on the outside shattered, while the glass on the inside remained intact. Due to their safety features, these products are a good choice for architectural, automotive, and furniture applications
Glass manufacturers, and those producing flat glass, have had to reduce production due to delays in construction operations and paralyzed car production. Glass manufacturing businesses must install additional safety measures and maintain covid-19 compliant behavior to protect their personnel. China is one of the largest producers of colored laminated glass in the world. Manufacturing companies have had to contend with major swings in demand, production shutdowns, and shipping delays due to restrictions imposed during the pandemic and the trade dispute between the U.S. and China. Since the outbreak, manufacturers and other related businesses have struggled to maintain consistency in their production and delivery networks.
The market share of the construction industry is dominant in 2021 based on the analysis of application areas
Based on applications, automobiles, buildings, etc. Among them, the construction sector is expected to dominate the market and grow faster compared to other sectors during the forecast period. Over the years, increasing urbanization has created a positive environment for the growth of all applications such as building construction, automobile manufacturing, furniture, etc. Increasing consumer spending on modern construction and renovation activities has increased demand for high-quality and aesthetically pleasing products for the door, window, and decorative applications.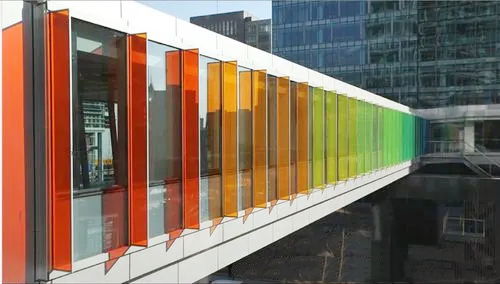 Figure 1 The global market of color laminated glass 1
Drivers and Constraints
Expand its application areas in the automotive industry to boost the market growth
Developing economies such as China and India, due to rapid population growth, are likely to see a surge in demand for liquidity solutions over the forecast period. Consumer purchasing power in developing countries is expected to rise, increasing demand for commercial vehicles and passenger vehicles. Apart from performance and comfort, one of the main factors influencing the demand for colored laminated glass is safety regulations. To increase the safety requirements of vehicles, automakers are adopting innovative materials such as colored laminated glass. Hence, greater adoption in the automotive industry and a greater focus on automotive safety regulations are likely to drive the colored laminated glass market.
Geographical Analysis
The Asia Pacific to gain $4.59 billion in 2021 due to expansion in construction
With a market capitalization of US$4.59 billion in 2021, Asia Pacific dominates the global market share of colored laminated glass. The region is also expected to grow even faster over the forecast period owing to the surge in construction activity in both developed and developing countries in the region.
The U.S. holds the majority of the market share in North America due to its mature construction and automotive industries. Due to technological advancements in these two industries, the demand for new products such as colored laminated glass is expanding.
Demand for sustainable and eco-friendly building supply is expected to expand across Europe due to stringent government requirements.
Competitive Landscape
Market Players Focus on Strengthening Supply Chains to Stay Competitive
A handful of significant market players dominate the global market. Tinted glass adds value to regular glass production. Existing glass manufacturing companies can simply leverage it to perform vertical integration. Additionally, these businesses are investing in research and development to improve their products. Hence, intense competition among companies contributes to the growth of the market. Local businesses are focusing on improving their supply chains by signing long-term contracts with distributors and directly with architects or car manufacturing companies to take precedence over competitors.
Key industry development
In February 2022, Polar Glass Oü, a subsidiary of Barrus AS, agreed to buy Saint-Gobain's glass processing business in Estonia. The sale is one of many divestitures the group has made of its European glass processing business since 2018.
Disclaimer: The above views do not represent the position of Jinan LIJIANG Glass, and the copyright belongs to the original author and source. The content of News is the author's personal opinion, and it does not mean that Jinan LIJIANG Glass agrees with his opinion and is responsible for its authenticity. Jinan LIJIANG Glass only provides references and does not constitute investment and application advice.