No industry is immune to rising inflation, including construction and glass. In 2022, due to various economic pressures, glass companies have increased prices and surcharges, and the impact of these will be felt throughout the construction industry.
According to Steve Stouthamer, executive vice president of Skanska, one of the largest general contracting companies in the United States, 2023 may be the year when economic recession indicators suppress the trend of double-digit annual construction inflation, and the entire domestic U.S. market remains challenging. Some cities and regions expect construction costs to be higher than inflation next year.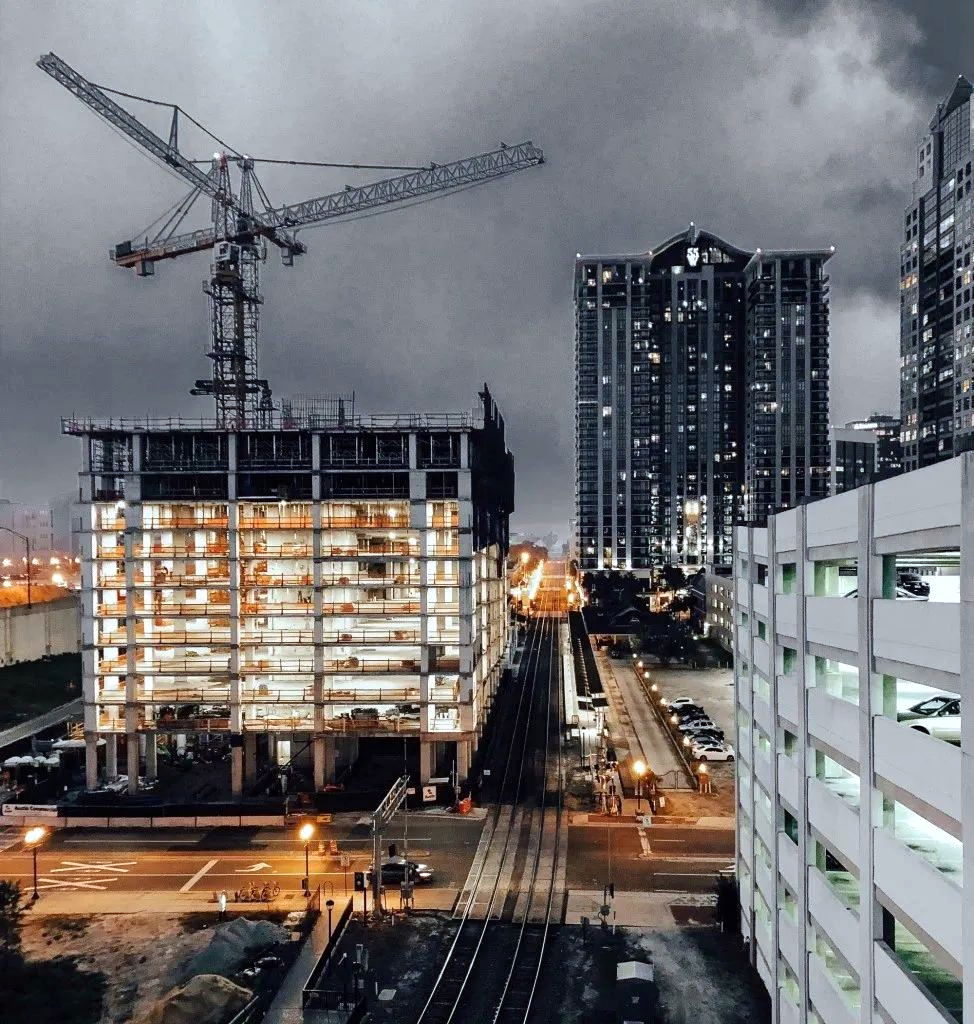 Construction costs in several U.S. cities and regions are expected to rise above the rate of inflation next year.
The picture expects construction costs in several U.S. cities and regions to rise above the rate of inflation next year.
The increase in construction costs has affected many industries, including glassmakers. As many companies brace for a potential recession, they are pausing growth to cut costs. In Seattle, for example, many big brands including Microsoft, Amazon, Meta, and Kaiser Permanente have put construction projects on hold. Contractors are under pressure to lower fees as competition for jobs increases. Labor shortages have also affected the industry. In some cases, wage shortages have forced companies to reduce work and raise wages.
According to Skanska's construction market trends report, the average hourly wage in December 2022 increased from $35.42 in November to $35.57, 5% of construction jobs remained unfilled, and the unemployment rate in the construction industry rose by 4.4% in December 2022, higher than the national 3.5% level.
The cost of construction in various parts of the United States
Skanska's report also took a close look at the region's economic indicators. Above-average construction price inflation will affect 21 major U.S. cities and regions over the next six months to a year, and then one to two years, according to the report, which measures the impact of inflation over the next six months. Most expect higher-than-normal inflation in construction prices (between 3% and 5% over the next two years)
These cities/regions include:
SEATTLE — Several local projects have been put on hold as large corporations (Microsoft, Amazon, Meta, and others) grapple with rising costs and changes in the way people work.
SAN FRANCISCO — The state business lender has named the city its No. 1 area of concern as tech giants have halted major capital investments in construction.
PHOENIX - Taiwan semiconductor factory strengthens the local market. Data center projects continue to plan new buildings, with some caution when it comes to lead times.
SAN ANTONIO - Economic indicators point to a looming period of recession. Skanska expects it will be difficult and expensive to obtain construction financing. The labor shortage persists and has been affected by large projects throughout the Austin, Texas area.
DALLAS - The private commercial market remains busy. However, there are signs that the market will level off.
HOUSTON – This market continues to demand a significant amount of qualified construction labor. The market is expected to slow, but the oil and gas industry appears poised to boost the construction sector due to increased demand for facilities.
NASHVILLE — According to Skanska, the need for labor has become a major contributor to rising construction costs in and around Middle Tennessee.
ORLANDO -- A labor shortage has become a huge problem in Florida. Skanska data shows that the local unemployment rate has dropped below 3%, and Orlando's private-sector employment has increased by nearly 65,000 people in the past year.
North Carolina/Virginia - Developer projects have recently been put on hold as demand for office space slows. The pace of new projects, established backlogs, and limited labor force will prevent price cuts.
New Jersey – Construction demand continues to grow in many market sectors in New Jersey.
The report also expects Orlando and Phoenix to experience significant/unusual construction price increases (over 5%) over the next six months to a year. New York City construction prices are expected to rise more than 5 percent over the next six months.
Disclaimer: The above views do not represent the position of LIJIANG Glass, and the copyright belongs to the original author and source. The content of News is the author's personal opinion, and it does not mean that LIJIANG Glass agrees with his opinion and is responsible for its authenticity. LIJIANG Glass only provides references and does not constitute investment and application advice.