Automation has its applications in almost every aspect of our lives. From robotics and processes in factories to control systems in glass production machinery, automation has become the answer to increasing efficiency.
Gilbane Construction and Nextera Robotics, which formed a joint venture in late 2021 to develop a self-monitoring robot to track construction projects, both plan to develop an artificial intelligence platform using a fleet of autonomous mobile robots to track construction progress and provide safety monitoring on construction sites.
"Our robotic platform is designed to provide a cost-effective, automated means of making construction sites safer and more efficient, and we're always looking at how we can provide our customers with greater value, and our partnership with Nextera Robotics is all about doing just like that."
The robotic platform will provide autonomous monitoring of building and facility-related services including pre-construction planning, management, general contracting, design, construction, and more.
The goal of robotic platforms is to provide cost-effective, automated means to make construction sites safer and more efficient.
The data collected through the robotic platform will serve a range of uses from safety to progress tracking, as well as providing owners with post-construction data through delivery on a 3D map.
Lana Graf, founder, and CEO of Nextera Robotics said, "We truly believe that the progressive involvement of robotics and artificial intelligence in every process can improve productivity, increase safety, promote sustainable operations and a better environment. footprints."
The goals of Gilbane Construction and Nextera Robotics are futuristic, with robotics and automation already finding a place in the glass segment of the construction industry. Companies now use robotics and software systems to reduce the need for labor, increase safety, and keep operating costs to a minimum while delivering high-quality products.
"In the glass industry, it's more about quality, and the use of automated glass processing equipment increases glass quality and throughput without increasing labor," said Jason Williams, general manager of American Insulating Glass Company in Birmingham, Alabama. If I hire an operator and make a shower door manually, maybe a pair can be made in an hour. However, if I buy a CNC machine and hire an operator to make a shower door fully automated, I also need an operator, But now 15 to 20 shower doors can be produced per hour, and the production efficiency has been greatly improved. Not only in the automated production of glass shower doors but also the automated production of glass building insulating glass."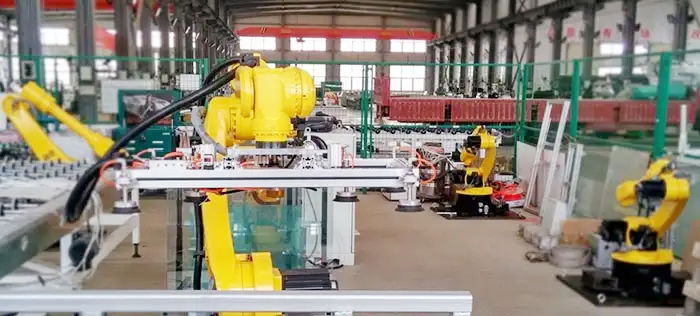 Figure 1 The CNC robot: achieve the automatic insulating glass producing
The global construction robotics market will grow from $22.7 million in 2018 to around $226 million by 2025, according to an analysis by Tractica, an in-depth market analysis intelligence firm. Tractica also predicts that by 2025 there will be 7,000 construction robots to solve a variety of construction and demolition tasks.
It will be interesting to see how robots and humans will play into each other as automation and digitization drive a revolution in the construction and glass industries.
Disclaimer: The above views do not represent the position of Jinan LIJIANG Glass, and the copyright belongs to the original author and source. The content of News is the author's personal opinion, and it does not mean that Jinan LIJIANG Glass agrees with his opinion and is responsible for its authenticity. Jinan LIJIANG Glass only provides references and does not constitute investment and application advice.