According to Ziarul Financiar, French building materials manufacturer Saint-Gobain operates 13 factories in Romania and has invested more than 20 million euros in the float glass production line of the Kellerach glass factory in southern Romania. The investment was completed within four months, which increased production capacity and reduced energy consumption.
Ovidiu Păscuţiu, General Manager of Saint-Gobain in Romania, said, "The factory was built in 2005 and opened for business in 2006. We are one of the first investors in Kellerashiy. 90% of the employees here come from this city. Do it once."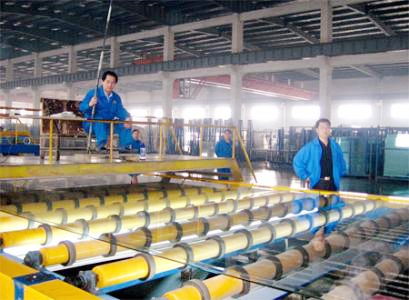 The New Invest in the Float Glass Production Line1
Saint-Gobain has approximately 340 employees working in the Kellerach glass factory, a quarter of which are on the newly refurbished production line. The current production capacity is 21 million square meters of glass per year.
Disclaimer: The above views do not represent the position of Jinan LIJIANG Glass, and the copyright belongs to the original author and source. The content of News is the author's personal opinion, and it does not mean that Jinan LIJIANG Glass agrees with his opinion and is responsible for its authenticity. Jinan LIJIANG Glass only provides references and does not constitute investment and application advice.