Recently, Saint-Gobain disclosed that the company has signed a binding agreement to sell all of its distribution business in the UK to Starkgroup. The divestitures have a combined value of approximately £740 million. The transaction is expected to close in the first quarter of 2023 and is not subject to any external conditions. Saint-Gobain will then no longer have any distribution operations in the UK.
As part of Saint-Gobain's ongoing strategy "Grow & Impact". This is a complete exit from the UK distribution market following the divestiture of the UK professional distribution brand in 2018.
Stark Group will acquire and operate Saint-Gobain Building Distribution Ltd, which includes Jewson, Gibbs & Dandy, JP Corry, Jewson Civil Frazer and Minster, and International Timber. In total, it has 600 outlets and 8,900 employees.
The acquired business is expected to generate net sales of approximately £2.3 billion in 2022, with an operating margin of approximately 2%.
Stark Group, one of the fastest growing building materials retailers and distributors in Europe, acquired Saint-Gobain's German distribution business in 2019, which includes brands such as Raab Karcher, Melle Gallhöfer, Keramundo, Muffenrohr and more.
Søren P. Olesen, CEO of the group, said: "This acquisition is a perfect fit for our strategy of successfully focusing on the specialist craftsman and renovation and maintenance markets.
In 2021, the Saint-Gobain "Transform & Grow" program will be renamed the "Grow & Impac" program, allowing regional affiliates to make their acquisitions in the sustainable building materials industry. Against this backdrop, Saint-Gobain expanded its acquisitions with three major acquisitions in the US and Canada: Continental Building Products-CBP for $1.4 billion in November 2019, GCP Applied Technologies for €2.3 billion in December 2021, Acquire Kaycan for $928 million in May 2022. In three years, its external growth was nearly 4 billion euros.
In the part of unsustainable business, Saint-Gobain gradually divested the European bathroom glass factory and the UK bathroom distribution business.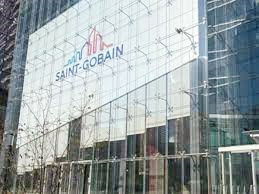 Figure 1 The Saint-Gobain spins off its UK distribution business.
In terms of plans, Saint-Gobain believes Western Europe will play a leading role, apart from North America (which should account for 25% of its turnover in 2030, compared with 13% in 2018). Emerging and developing countries accounted for 20% of Saint-Gobain's growth in 2018 and nearly 25% by 2030. In developing countries, Saint-Gobain believes its solutions are only second or third today. For example, China only accounts for 3%~3.5% of its turnover. "We don't want to earn 20% there for obvious geostrategic reasons," said Saint-Gobain chief executive Benoît Bazin. There are no major players or acquisition plans here either.
Disclaimer: The above views do not represent the position of LIJIANG Glass, and the copyright belongs to the original author and source. The content of News is the author's personal opinion, and it does not mean that LIJIANG Glass agrees with his opinion and is responsible for its authenticity. LIJIANG Glass only provides references and does not constitute investment and application advice.