The New York City Hall passed a proposal on the 10th to require new or refurbished exterior glass of buildings to be "good for birds", hoping to reduce the number of birds that die each year from striking the glass curtain walls of buildings.
According to a report by the Associated Press on the 10th, this proposal will take effect one year after it becomes law. At that time, at least 90% of the exterior wall materials of all newly built or renovated buildings within 23 meters from the ground are "visible to birds", that is, the surface coated glass or decorated glass. According to the "New York City Network", this altitude is specified because birds fly below this altitude most of the time.
Many high-rise buildings in modern cities are made of transparent or reflective glass. This design is easy to mislead birds in flight. They mistakenly take the blue sky and white clouds reflected by the glass curtain wall during the day, or are attracted by the light from the transparent glass window at night, and fly towards these high-rise buildings, resulting in injuries or deaths.
New York City Council Speaker Corey Johnson said: "Our buildings have become a 'trap' that kills thousands of birds every year." Environmentalists estimate that between 90,000 and 230,000 birds die every year as a result of striking New York buildings.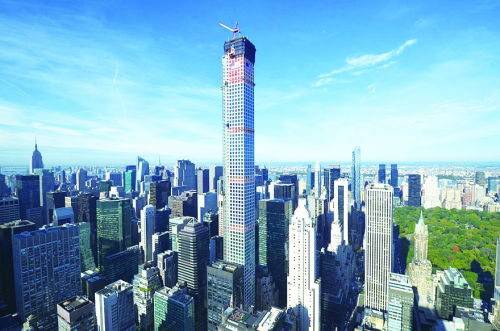 New York High-rise Building Glass 1
The New York Audubon Society said that after a building in western Manhattan was renovated in 2015, "bird-friendly" glass with patterns was installed on the exterior wall, reducing bird strike deaths by 90%.
Disclaimer: The above views do not represent the position of Jinan LIJIANG Glass, and the copyright belongs to the original author and source. The content of News is the author's personal opinion, and it does not mean that Jinan LIJIANG Glass agrees with his opinion and is responsible for its authenticity. Jinan LIJIANG Glass only provides references and does not constitute investment and application advice.