Air conditioning is used to avoid the greenhouse effect, and the building is cooled, but it increases carbon emissions.
Many architects and engineers have called for the prohibition of all glass in skyscrapers because they are too difficult and expensive to build and cannot achieve cooling.
"If you want to build a greenhouse in a climate emergency, then it is a very strange thing to say at least," said Simon Sturgis, consultant to the relevant department and the Greater London Authority and chairman of the Sustainability Group of British Advanced Architects. "If you use standard glass curtain walls, you need a lot of energy to cool them. Using a lot of energy is equivalent to a lot of carbon emissions."
Offices with glass facades, from high-rise buildings like Shad to shopping centers and industrial parks, have become popular with architects and their clients because they let in a lot of natural light and provide great views. But sunlight also brings heat, and in a sealed building, there is no place to hide from natural light. When Britain was in a record-breaking heat last week, many people working there would understand this.
To avoid this greenhouse effect, air conditioning has always been the standard solution. But this has its problems. According to estimates by all energy agencies, 40% of carbon dioxide emissions in most countries come from construction, heating, cooling, and demolition of buildings. Air-conditioning accounts for an increasing proportion: since 2000, the energy used for refrigeration has doubled, accounting for approximately 14% of all energy consumption.
In April of this year, New York Mayor Bill de Blasio stated that he would ban all-glass buildings and force developers to retrofit existing buildings to make them more energy-efficient, although it was later clarified that "ban" means excessive glass and steel use.
The Mayor of London, Sadiq Khan, has ruled out the possibility of making such a plan for the British capital, but Sturgis believes that the Americans' position is correct. "Of course, I think there should be a ban," he added. "There is a need for a connection between the climate emergency and the all-glass building, but this connection has not yet been established."
Martin Fahey, director of sustainability at Mitsubishi Electric, warned that higher temperatures mean that air-conditioning machines are now operating more than in the past. "Most air conditioning equipment is designed to provide an internal temperature that is 7 to 10 degrees lower than the external environment."
The new version of the "Greater London Development Rules" of the London Plan will come into effect next spring and will require construction companies to evaluate the energy use during the building's life cycle. Sturgis hopes that those who invest funds will react more quickly.
"Large commercial tenants don't like to support their shareholders, saying that they are doing embarrassing things," he said: "No one wants to be seen as "damaging climate buildings."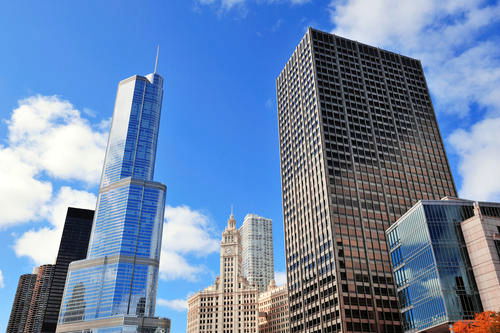 A ban on the use of all glass 1
Glass has some advantages: in colder weather, the effect of sunlight warming, the term "solar heat gain" means that less energy is required for heating. Simon Wyatt, a member of the British Green Building Council and partner of engineering firm Cundall, said that architects can still use this feature with smaller windows. He said that natural ventilation "can save up to 60% to 70% of the air-conditioning load." But in the city center, air pollution and traffic noise make this impossible. "
Newer buildings use special types of glass, which can become more opaque to block sunlight in hot weather or even generate electricity on their own. For example, the edge building in Amsterdam uses about 70% of the energy, which is more opaque than most buildings. It's less, but it doesn't use glass on all sides-there are smaller windows and openable windows on the south, east, and west sides to reduce heat gain.
But according to Sturgis, these laminated glass panels are still the cause of the climate crisis because they are much more expensive to manufacture and they are almost impossible to recycle.
"To reduce the energy used to cool these buildings, it is necessary to produce a very complex curtain wall, usually triple glazing," he said. "But double glazing and laminated glazing do not last long-about 40 years. So. The façade must be replaced every 40 years, which is not a very good idea either."
Disclaimer: The above views do not represent the position of Jinan LIJIANG Glass, and the copyright belongs to the original author and source. The content of News is the author's personal opinion, and it does not mean that Jinan LIJIANG Glass agrees with his opinion and is responsible for its authenticity. Jinan LIJIANG Glass only provides references and does not constitute investment and application advice.