Recently, Indonesian President Joko Widodo (Joko Widodo) announced that in May this year, a large glass industry site in Southeast Asia will be built in the Batang Industrial Zone, Batang District, Central Java Province.
"I'm checking whether the Batang Industrial Zone is ready because later, in May, there will be a groundbreaking architectural initiative to build an industrial glass base. So it may become the larger glass industry in Southeast Asia," the President of India Signia Said during a visit to the Batang Industrial Zone in central Java on Wednesday.
After the glass industry, the president revealed that the predecessor of the construction and the cathode component industry would also appear in June or July 2021 because the middle and downstream sectors of the nickel industrial production line usually need these two components. He pointed out that the industrial zone plans to cover 4,300 hectares, and 450 hectares of land are currently ready for use. He added that the industrial zone to be developed would also be used to formulate technology-related industries.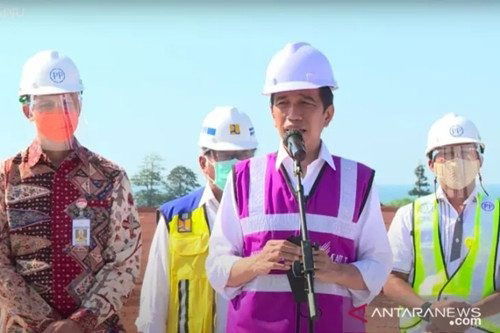 Figure 1 The President of India Signia delivers a speech 1
He said: "Earlier, I had arranged the administration of Dabatang City so that the industrial zone could be put into use as soon as possible. We built the industrial zone, hoping to absorb as many workers as possible." The operation of the district, the direct investment will enter Indonesia more quickly and help accelerate the recovery of the domestic economy.
"I will inspect the Batang Industrial Zone regularly because it is a highly competitive area. We will use this as an example for other provinces later, including Java and industrial areas other than Java," Widodo said.
During this visit, the officials who accompanied President Widodo were: Basuki Hadimuljono, Minister of Public Works and Public Housing, Bahlil Lahadalia, Chairman of the Investment Coordination Committee (BKPM), and China Governor of Java Province Ganjar Pranowo (Ganjar Pranowo).
Disclaimer: The above views do not represent the position of Jinan LIJIANG Glass, and the copyright belongs to the original author and source. The content of News is the author's personal opinion, and it does not mean that Jinan LIJIANG Glass agrees with his opinion and is responsible for its authenticity. Jinan LIJIANG Glass only provides references and does not constitute investment and application advice.