REPORTS PUBLISHER continues its research on the global architectural glass market from 2022 to 2028 to thoroughly address the key drivers and status quo of the industry and give a complete review. The report covers various fundamental market characteristics and variables, and their growth; the discussion will cover market characteristics, classifications, applications, drivers, restraints, and global industry trends.
According to the latest report released by REPORTS PUBLISHER, the architectural glass market is valued at USD 544.92 million in 2021 and will grow at a CAGR of 7% from 2022 to 2028.
The main objective of this report is to provide insights on the post-covid-19 impact that will help market players in this space to assess the way they are doing business. In addition, this report covers market segmentation by key market vendors, types, application areas/end users, and geographies (North America, East Asia, Europe, South Asia, Southeast Asia, Middle East, Africa, Oceania, South America).
Architectural glass is used as a material for buildings. Its most typical use is as a transparent glass material in building façades, including windows in façades. Glass is also used for interior partitions and as an architectural feature. When used in construction, glass is usually a safety type, including reinforced, tempered, and laminated glass, and is often processed into the insulating glass, laminated glass, PVC glass, etc.
The main regions for architectural glass production are China, Europe, North America, and Japan, which account for more than 80% of the total production. The main consumption areas are China, Europe, and the United States. The construction glass industry has a relatively low concentration. The largest producer is Asahi Glass, accounting for 8.69% of the revenue market share, followed by Jiadian and Saint-Gobain, and the industry competition landscape is relatively stable.
With the development of China's domestic industrial technology, China's architectural glass has made great progress, but it also has a long way to go in the world, especially in terms of health and environmental protection products. In addition to this, most Chinese companies are quite small compared to companies in other countries.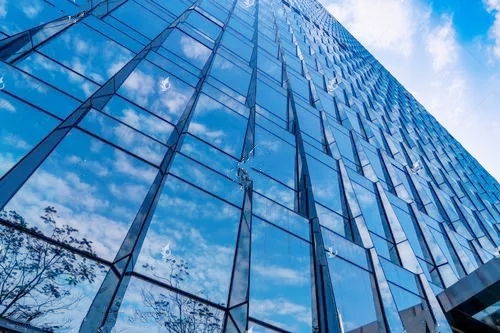 Figure 1 The global architectural glass marketing
The cumulative impact of Covid-19:
Covid-19 is a global public health emergency that has impacted almost all industries and its long-term impact is expected to impact the growth of the industry over the forecast period. Our ongoing research expands our research framework to ensure that potential covid-19 issues and potential paths forward are included.
The report provides insights into covid-19, taking into account changes in consumer behavior and demand, buying patterns, re-routing of supply chains, current market force dynamics, and significant government interventions. The latest research provides insights, analysis, estimates, and forecasts considering the impact of Covid-19 on the market.
Disclaimer: The above views do not represent the position of Jinan LIJIANG Glass, and the copyright belongs to the original author and source. The content of News is the author's personal opinion, and it does not mean that Jinan LIJIANG Glass agrees with his opinion and is responsible for its authenticity. Jinan LIJIANG Glass only provides references and does not constitute investment and application advice.