The global growth of electrochromic glass is due to its growing applications in end-use fields such as construction, automotive, and aerospace industries. The use of electrochromic glass in sunroofs and car windows is primarily due to the need for expensive alternatives to automatic sunroofs and sunshade curtains. Hence, the product offers more energy-intensive and environmentally friendly solutions, and the growth of the electrochromic glass industry is expected to be driven by these factors over the forecast period.
According to a newly released report, the global electrochromic glass market is valued at USD 2,478.29 million in 2020, growing at a CAGR of 13.49% from 2020 to 2027.
North America and Europe hold a large share of the global electrochromic glass market due to the early acceptance of the commodity by the automotive and construction industries in various countries. At the same time, due to the growth of key disposable income in the region and key investments by key players in the region. The Asia Pacific is expected to be one of the fastest-growing regions during the forecast period. However, due to the growing popularity of electrochromic glass in windows, displays, and skylights, especially in developed regions, demand for it is expected to increase as the construction industry recovers after the global coronavirus pandemic. Electrochromic Glass and other smart glass are gaining popularity in the commercial sector as energy-friendly alternatives to automatic glazing/insulating glass shutters.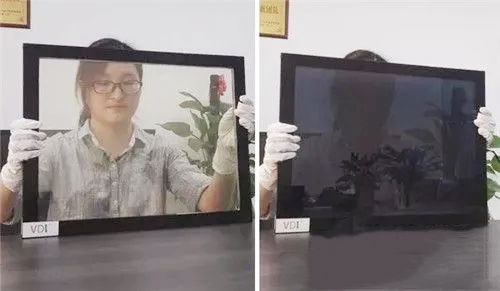 Figure 1 The electrochromic Glass 1
Major players in the electrochromic glass market:
SmartGlass International, Dynamic Glass, Saint-Gobain, Innovative Glass Corp, Avanti Systems, ESG, Blackbird Architects.
Divided by product type:
windows, mirrors, monitors
According to the application field, it is divided into:
Electronics, Automotive, Aerospace
Disclaimer: The above views do not represent the position of Jinan LIJIANG Glass, and the copyright belongs to the original author and source. The content of News is the author's personal opinion, and it does not mean that Jinan LIJIANG Glass agrees with his opinion and is responsible for its authenticity. Jinan LIJIANG Glass only provides references and does not constitute investment and application advice.