Over the past 12 months, the Indian flat glass industry has seen unprecedented growth in new capacity additions. Saint Gobain India, Gold Plus Glass, and Borosil Renewables will add 4,000 t/d of new capacity in float glass and solar photovoltaic glass over the next three years. These additions will bring the total capacity of float glass and solar photovoltaic glass in India to over 11,500 t/d by the end of 2024.
Saint-Gobain will use the India's sixth float glass line
Saint-Gobain, India's largest flat glass producer, has committed to building the company's sixth float glass line in Rajasthan. In May 2021, the company submitted a proposal for an investment of $148 million (Rs 11 billion) to the state chief minister to seek incentives and support under the national policy framework. B. Santhanam, Chairman of Saint-Gobain Group (India), said: "In line with our strategy of accelerating growth in India, Saint-Gobain will invest in a new float glass factory in a world-class complex in Bhiwadi. Rajasthan is the investment Ideally, as it has abundant raw materials for glass production and a rich talent pool. This new investment of $148 million (will help us produce advanced, value-added products for India's growing construction and automotive markets). Saint-Gobain India is the largest float glass producer in India with an installed float glass capacity of 3,750 tonnes across 5 float glass production lines. The company accounts for nearly 50% of the installed capacity of the float glass industry in India Gold Plus Glass – huge capacity growth
Gold Plus announced that it will build two more 800t/d float glass production lines and one 300t/d ultra-clear rolled glass production line in the next three years.
In June 2021, China National Building Material Engineering Group CTIEC and India Gold Plus Company signed a general contract for the construction of two 800t/d float glass production lines. On December 16 of the same year, China National Building Materials International Engineering Group Co., Ltd. and India Gold Plus Company held a cloud signing ceremony for the construction of a 300t/d ultra-clear rolled glass production line project. The three new capacity additions may eventually reach 1,900 t/d. The total expenditure of the three projects will be around Rs 23 billion and will be funded through a mix of new equity, incremental debt, and internal accruals. Gold Plus Glass plans to raise around Rs 1,200 crore through an initial public offering (IPO). The firm has appointed nearly half a dozen investment bankers, including Jeffries and Axis Capital, according to the Indian business newspaper The Economic Times. The company is due to file a Draft Red Herring Prospectus (DRHP) in December 2021 or January 2022, and the share sale could start early this year. Currently, Gold Plus Glass is the second-largest float glass producer in India with an installed capacity of 1,250 tonnes/day of float glass at its two production lines in Roorkee in the northern state of Uttarakhand. The company has a considerable market share in the flat glass segment, especially in North and East India. Gold Plus Glass established its first float glass production line in 2009 with a capacity of 470 t/d and expanded the line further in 2018 with its second new plant with a capacity of 700 t/d. Line 1 was subsequently refurbished in October 2019, increasing to a capacity of 550 t/d.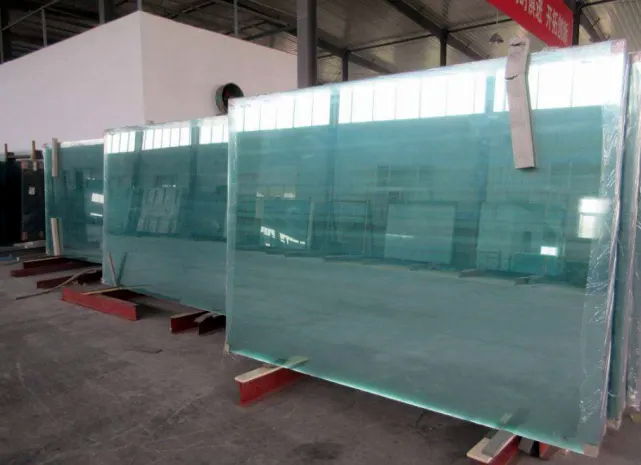 Figure 1 The Indian Flat Glass Industry 1
Asahi India
AlS's new production plant in Patan, Gujarat, was ready at the end of 2019, but due to the pandemic, it will not start operations until February 2021. The new production facility is a modular, three-stage, state-of-the-art facility with all the latest technology and equipment capable of manufacturing complex modern automotive coated glass products. The first phase is the construction of 800,000 laminated windshields. When the third phase is completed, the company will have the capacity to produce 3 million windshields.
Borosil Renewables - Leading the Solar Glass Revolution
Borosil Renewable Energy Ltd. has set ambitious targets for the production of solar-grade float glass in India. Currently, the company has two furnaces producing solar-grade float glass with a total production capacity of 450 tons/day. Borosil renewable leases is installing its third furnace with a capacity of 500 t/d. The furnace is expected to begin commercial production in June 2022. This will bring the total capacity to 950tpd. The company has announced plans to build two more solar glass production furnaces, each with an installed capacity of 500 t/d. Furnace No. 4 is expected to start commercial production in June 2023, while Furnace No. 5 is expected to start production in June 2024. According to a statement from the company, "Given the strong domestic demand for solar modules, the demand for solar glass will rise, requiring about 2.300 t/d of melting capacity by 2024."
Disclaimer: The above views do not represent the position of Jinan LIJIANG Glass, and the copyright belongs to the original author and source. The content of News is the author's personal opinion, and it does not mean that Jinan LIJIANG Glass agrees with his opinion and is responsible for its authenticity. Jinan LIJIANG Glass only provides references and does not constitute investment and application advice.