According to a report on the development of the Mexican flat glass market in 2021-2026, the compound annual growth rate of flat glass from 2021 to 2026 is 2%. It is estimated that the scale will reach 1.345 billion U.S. dollars in 2026 and 1.004 billion U.S. dollars in 2020.
The Mexican flat glass market is being driven by the growing demand for float glass in the region. Due to its superior performance, high quality and structural flexibility, float glass is an ideal material for construction, vehicles and various other applications. Float glass is also easier to cut, structured, not fragile, transparent, and has fewer bubbles. These characteristics have increased their demand in various end-use industries, such as construction, automobiles, and electronic products. Float glass can also be further processed to produce different forms of glass and products for different purposes, such as tempered glass, laminated safety glass and soundproof glass. Due to rapid technological advancements and innovations introduced by major players, the float glass market in Mexico is expected to witness significant growth during the forecast period.
Another important factor that promotes the increase in the demand for flat glass is environmental issues and the increase in power demand, which makes the increase in the number of solar installations and the reduction in the cost of such installations, which further promotes the growth of the market.
Flat glass, as the name suggests, is a kind of glass that is as flat as a sheet of paper. It is made by laying molten glass on a metal plane, and is sometimes called a glass sheet. Flat glass is used in various industries, and is often used to make windows, doors, partition glass, glass curtain walls, etc.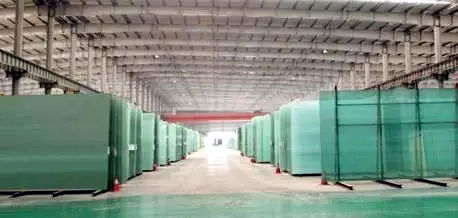 Figure 1 The flat glass
Investment in infrastructure development and increased housing construction activities are expected to further boost the flat glass market during the forecast period. The increase in disposable income and the preference for the appearance and attractiveness of interior design are also increasing, driving the demand for luxury buildings, which is expected to support the growth of the market.
Disclaimer: The above views do not represent the position of Jinan LIJIANG Glass, and the copyright belongs to the original author and source. The content of News is the author's personal opinion, and it does not mean that Jinan LIJIANG Glass agrees with his opinion and is responsible for its authenticity. Jinan LIJIANG Glass only provides references and does not constitute investment and application advice.