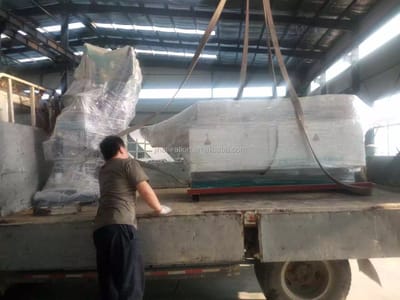 1. All finished products must be carefully inspected by the quality inspection person in charge of the production and assembly team leader before delivery. ①Inspect according to the contract and order notice, including special requirements, voltage, accessories, etc. ②Inspect according to the company's equipment inspection clauses, and pay attention to records Check items such as appearance, performance, special requirements, etc. All inspectors need to sign the sales invoice to confirm the inspection items.
2. All processed parts and standard parts must be cleaned of oil stains and treated with anti-rust treatment, mixed with oil and anti-rust oil, and then re-applied after being placed for more than three days after inspection. Something went wrong.
3. All products with processing defects (such as scratches, galvanizing defects, rust, etc. will be replaced), and re-apply anti-rust oil after replacement.
4. Before delivery, the spray paint and plastic spray surface will be cleaned up uniformly. If the requirements for new product delivery are not met, the spray paint will be removed again. Repainting treatment must wait until the paint is dry before packaging to prevent scratches before the paint surface reappears, otherwise, it will not be shipped.
5. All purchased parts on the equipment, including pneumatic parts and electrical parts, must be cleaned up to meet the requirements of new products, otherwise they will not be shipped.
6. All air pipes, wires, oil pipes, and other lines must be well bound, the wiring should be beautiful by the production standards, and the line numbers should be marked according to the production regulations. The connection between the wire and the motor is reliably protected and must not be exposed.
7. All wire ducts must be free of damage and missing before disassembly and assembly, and must be marked after disassembly and assembly. The dismantled random items must be protected by foam and wrapped with wrapping film, and reliable fixing measures shall be adopted to ensure that there is no problem.
8. All parts that need to be tied together must be protected with foam to prevent scratches and paint peeling.
9. All accompanying documents (including equipment manuals, paper or audio-visual equipment operation guides, product manuals or samples, etc.) must be complete, and all accompanying accessories must be complete.
10. The equipment that has been packaged with wrapping film and has been placed for more than 10 days should be opened and inspected according to the above regulations.
Know More