Benefits & Advantages
Configuration of three pairs of brushes
Six high temperature resistant wire brushes with diameter of 180 mm + four sprays, the glass is cleaned and the speed is fast (10-12 m per minute). The first brush is equipped with two bristles and is lifted by a cylinder.
Water rust and corrosion resistant
The parts and screws in the cleaning box that are in contact with water are made of stainless steel, copper, waterproof aluminum, nylon and other materials. They will not rust after long-term use and are easy to maintain.
High efficiency air knives
Two pairs of stainless steel air knives are equipped with high wind power and good drying effect, with heating system. The unique circulating windshield drying system is energy-saving and low-noise (the wind temperature can reach 40 degrees without heating in winter).
Stainless steel structure
The air-drying box glass support frame is uniformly welded by high-strength stainless steel, and the whole washing parts of glass washing and drying equipment will be used for a long time without rust and will not cause secondary glass pollution.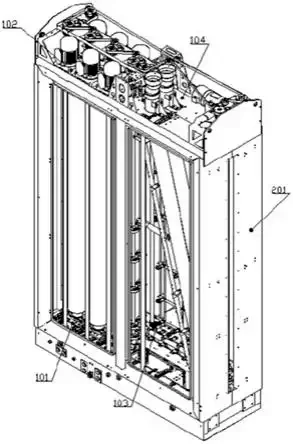 Know More